-Ad-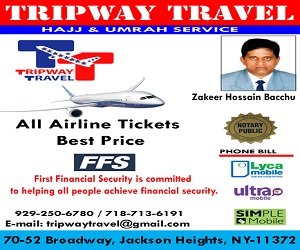 Islamabad [Pakistan], Dec 12 (ANI): Director of Pakistan-China Business council has questioned Interior Minister Ahsan Iqbal's statement where he has denied that no concessions were provided to the Chinese in Gwadar.
In an article published in the Dawn, titled as "Ahsan on CPEC", Zafar Hasan Khan said "Iqbal in a recent TV interview stated that no extra concessions have been given to the Chinese in Gwadar."
Hasan emphasised that the Interior Minister was in the wrong impression of same concessions were given earlier into Singapore in a different deal of projects and they did nothing.
"This is incorrect. I will present some facts and would want the minister to respond," he said.
Hasan in his article pointed out that the Chinese firm which has been given the responsibility to develop three projects in Gwadar, has been exempted from several state taxes for a very long period of time.
"Gwadar port has been handed over to the China Overseas Port Holding Company (COPHC), which is a Hong Kong-based company. They have been given three projects in Gwadar, namely Gwadar Port, Gwadar Marine Services and Industrial Free Zone," Hasan said.
"No doubt COPHS is developing Gwadar rapidly and this must be appreciated. But this company has been given complete income tax, custom duties and sales tax exemptions in Finance Act 2016-17 for a period of 23 and 40 years. Was the same facility given to Singapore? Can the minister clarify?" he added.
He further questioned Iqbal's understanding of China's intention over giving the hefty loans for development in Gwadar by its own firms.
"The minister has also stated that the Chinese have never been imperialistic like the UK, France, and Portugal. Can he tell us what have the Chinese done in Sri Lanka by taking their strategic port in Hambantota on 99 years lease at USD 1.2 billion after Sri Lanka failed to pay the Chinese debt?" he asks.
"Can he tell us is there any safety valve for Pakistan if we fail to pay on time the China-Pakistan Economic Corridor's loans?" he further asks.
Hasan also expressed his concerns over appointment of a Chinese to manage the Pakistan Stock Exchange.
"More recently, Pakistan for the first time in the history does not have a local managing director for the Pakistan Stock Exchange, for the Chinese have appointed a foreigner to govern the PSX," he said.
Hasan stated that he is not against CPEC. However, the minister needs to make the deals more transparent.
"I am not against CPEC or the interior minister's efforts for keeping the project going but he should also take the nation in confidence," he said.
"I look forward to the minister's clarification on this national interest issue," he concludes. (ANI)
*News Searching By Abp*