-Ad-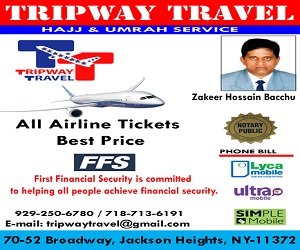 NEW DELHI: As the BJP is all set to form governments in Gujarat and Himachal Pradesh, Congress President Rahul Gandhi on Monday has accepted his party's defeat both states.
The newly-elected party chief also congratulated the BJP and thanked the people of both states for the love they showered upon him.
"The Congress party accepts the verdict of the people and congratulates the new governments in both states. I thank the people of Gujarat and Himachal with all my heart for the love they showed me," Gandhi tweeted.
He also thanked Congress workers for demonstrating that "Congress's greatest strength is its decency and courage".
My Congress brothers and sisters, you have made me very proud. You are different than those you fought because you fought anger with dignity. You have demonstrated to everyone that the Congress's greatest strength is its decency and courage," he said.
The 47-year-old, who took up the new role of Congress President last Saturday, had earlier told party MPs in the Parliament that he's "not disappointed" with the verdict. He asked the MPs also to not get dejected with the results.
The Gandhi scion was attacked heavily by BJP leaders over Congress' loss in Gujarat and Himachal Pradesh results. UP CM Yogi Adityanath said change of guard in Congress was an auspicious sign for the the BJP.
*News Searching By ABP*