-Ad-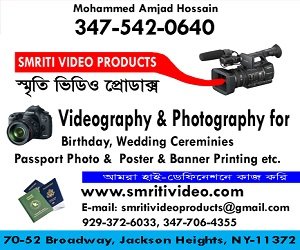 Washington DC [USA], Dec 18 (ANI): United States President Donald Trump has stated he is not considering firing special counsel Robert Mueller, who is probing into the alleged collusion between Trump aides and Russia during the 2016 polls.
Speaking to reporters on his arrival at the White House from Camp David, Trump, when asked, replied, "No, I'm not," reported CNN.
In addition to this, Trump told reporters it was "pretty sad" that the special counsel obtained tens of thousands of emails as part of his Russia probe which the president's transition lawyers said Mueller's team "unlawfully" obtained.
The president took the occasion to reiterate there was no collusion between Russia and his campaign.
"I can't imagine there's anything on (the emails), frankly, because as we said, there's no collusion. No collusion whatsoever. But a lot of lawyers thought that was pretty sad," he said.
Earlier, a lawyer for the Trump presidential transition team, Kory Langhofer, has accused special counsel Robert Mueller of unlawfully obtaining scores of emails.
Langhofer, in his, seven-page letter, written to House and Senate committees, alleged "unlawful conduct" by the career staff at the General Services Administration (GSA) in handing over transition documents to the special counsel's office.
Langhofer wrote in the letter that the Special Counsel's Office "was actively using those materials without any notice" to transition officials.
The emails in question involve 13 transition officials, including four senior ones, according to the letter.
However, a spokesman for Mueller Peter Carr denied the allegations, saying, "When we have obtained emails in the course of our ongoing criminal investigation, we have secured either the account owner's consent or appropriate criminal process." (ANI)
This story has not been edited. It has been published as provided by ANI
*News Searching By ABP*