The Zia Orphanage Trust graft case against BNP Chairperson Khaleda Zia is tarred by politics, her lawyer Khandker Mahbub Hossain said during his defence statement.
-Ad-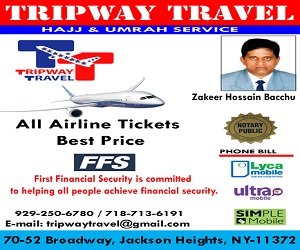 AJ Mohammad Ali, another member of the BNP chief's defence team, says it seems the state has submitted false information as proof in the case.
The remarks were made during the sixth day's hearing of the case before the Special Judge's Court at Dhaka's Bakshibazar on Thursday, with Khaleda in attendance.
Ali's remarks sparked a debate between counsels on both sides of the aisle, when the court  adjourned the hearing until Jan 3.
Khandker Mahbub opened his arguments on Wednesday after defence counsel Abdur Rezak Khan finished. Mahbub resumed his statement around 11:30am on Thursday after Khaleda arrived in court.
The Anti Corruption Commission or ACC started the case in 2008, accusing Khaleda and five others of embezzling Tk 21 million from foreign aid collected for the Zia Orphanage Trust. Khandker Mahbub said the money was sent by Kuwait's emir.
"The fund came through former foreign minister Mostafizur Rahman. It then went to the Zia Memorial Trust. Why wasn't a case filed then?" he said.
The case 'reeks of political vengeance', Mahbub said adding the state failed to prove graft.
A 15-minute break was called after Mahbub's comments ended. AJ Mohammad Ali began his arguments at 12:45pm.
He claimed the state had presented 'false evidence' in the case.
ACC counsel Mosharraf Hossain Kajal objected to the claim. "Which piece of evidence is false? You did not question it. You are only saying this now because you do not know."
Khaleda's lawyers caused a commotion over Kajal's remarks.
"It is our time to speak," said Ali. "You cannot speak."
The judge eventually granted his petition and told the ACC counsel to comment on the matter at a later time.
Though Ali continued his remarks, they were adjourned to Jan 3 after another debate broke out.
The court started the trial in 2014, around five years after the investigator submitted the charges. The final verdict will follow the hearing of the state and defence arguments.
In addition to the Rezak Khan and Mahbub Hossain, Khaleda's counsel AJ Mohammad Ali and Jamriuddin Sircar are scheduled to argue in favour of their client.
Of the other defendants, former MP Kazi Salimul Haque Kamal and businessman Sharfuddin Ahmed are out on bail.
On Jan 26 this year, a warrant was issued for Khaleda's son Tarique Rahman, who has been in the UK for the last nine years and has warrants in several others cases.
Khaleda has already presented her statement over seven days, wrapping it up on Dec 5. The court then fixed Dec 20 for the prosecution and defence to present evidence and arguments.
Anti-Corruption Commission or ACC lawyer Mosharraf Hossain Kajal presented the State's arguments on Dec 20, and from the following day, the defence began its argument
*News Searching By BDNEWS24*