-Ad-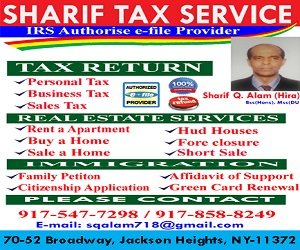 The ongoing cold bite will take a heavy toll on winter crops, experts have warned. Taking to The Independent yesterday, they said if the intensity of the cold wave increases and more cold waves hit the country it will badly affect crop output. The warning came a day after the country registered a 50-year record low of 2.6°C in Tetulia upazila in northern Panchagarh district on Monday. The previous record was 2.8°C at Srimangal in Sylhet. According to the Met office, the present cold wave will continue for three to four days more. "The nation is likely to witness another cold wave after January 20," Ruhul Kaddus, a Met official, said.
Crop scientists said the prospect of a continuous cold wave meant bad news. "If the present cold spell continues for some more days, Boro seedlings will die. Besides, the leaves will turn yellow. So, farmers have to protect their seedlings from the cold by covering them with polythene," said Dr Rumena Yasmeen, principal scientific officer (PSO) and head of the plant physiology division of Bangladesh Rice Research Institute (BRRI). She added that the production of the seasonal crop might fall far behind target because of the ongoing cold and fog.
Alhaz Uddin Ahammed, additional director (monitoring and implementation) of the Department of Agricultural Extension (DAE), said their field officers were working to assess the damage to Boro seedbeds due to the ongoing cold wave, he added.
A total of 2,84,077 Boro seedbeds are being prepared in the country to cultivate 47.05 lakh hectares this season, Tajul Islam, DAE's deputy director (field service wing) said.
According to sources, the sea level continues to rise at a rate of just over one-eighth of an inch (3.4 mm) per year due to a combination of melting glaciers and ice sheets, and thermal expansion of seawater as it warms.
"The rise in the sea level leads to intrusion of saltwater into the ground, contaminating irrigation supplies and even overrunning agricultural fields. Low-lying, gently sloping coastal areas are particularly vulnerable to contamination of freshwater supplies," Ainun Nishat, a climate change expert, said.
Nishat warned that the intensity and frequency of unseasonal climate changes would increase gradually. "It is becoming totally unpredictable to predict nature's behaviour. Now rain is falling in the month of Chaitra instead of Ashar or Srabon," he said. He, however, added that the ongoing cold wave had no relationship with climate change.
But Rezaul Karim Chowdhury, executive director of Coastal Association for Social Transformation Trust (COAST), disagreed with Nishat's observation. "The ongoing cold wave in the country is definitely related to climate change. The unprecedented cold condition is a slow onset of climate disaster in the country. Extreme weather conditions have increased in the country, which was now witnessing three seasons instead of six," he said, adding the erratic weather conditions would increase with the increase in global temperature.
*News Searching By Theindependentbd*