-Ad-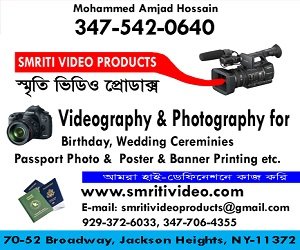 New Delhi: Even after receiving CBFC certificate
, film Padmavati continues to be surrounded with controversy as Rajput Karni Sena is likely to 'gherao'the censor board office at 10:30 am on Friday.
Rajput group protesting against Sanjay Leela Bhansali's film, which has already been retitled as 'Padmavat', threatened that it will impose a "public curfew" in theatres if the controversial movie is released.
The Rajput Karni Sena reiterated its demand for a "complete ban" on the film. Its leader Lokendra Singh Kalvi alleged that history was being tinkered with and there was no room for a compromise with the filmmakers on the issue.
The film was previously scheduled to release on Dec 1.
But the outfit protested against the film's release in Rajasthan and other parts of the country over the portrayal of queen Padmini in it. The group alleged the movie "distorted" history even though historians are dividing on whether the queen actually existed.
The filmmakers, too, have denied the allegations.
Deepika Padukone and Shahid Kapoor in Sanjay Leela Bhansali's 'Padmavati'/Image- Facebook
The film seems set for a January 25 release, according to sources in Viacom18 Motion Pictures, the production
house behind the film. An official announcement is yet to be made.
"The film should be canned and thrown into the flames of Jauhar. We have heard that it is releasing on January 25 and if so happens we will take to streets and appeal our youths to hold public curfew at cinema halls," Kalvi told reporters.
He claimed that a three-member panel that was shown the movie has opined that it should not be released, adding that the film is likely to be shown to another six persons.
"All this should end now
and the film should not be allowed to be released to hurt the sentiments of people who are agitating against it," Kalvi said.
He claimed that six states have announced a ban on the movie. "I will hold discussions with Delhi government in this regard."
The period drama features Shahid Kapoor, Ranveer Singh and Deepika Padukone in lead roles.
On December 28, the Central Board of Film Certification
(CBFC) decided to give the film a U/A certification along with some modifications and suggested that its title be changed to "Padmavat" to befit the source material, Malik Muhammad Jayasi's epic of the same name.
*News Searching By ABP*