-Ad-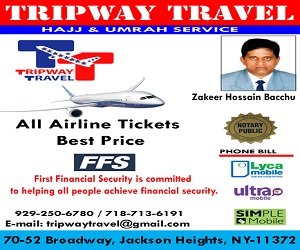 New Delhi: In a big move, the central government on Tuesday withdrew the subsidy given to Muslims going for Haj pilgrimage. Union minister Mukhtar Abbas Naqvi said the decision is aimed at government's agenda to empower minorities without appeasement. The government would save a whopping Rs 700 crore by ending the subsidy.
Despite the withdrawal, Naqvi said 1.75 lakh Muslims, highest ever number, will go on Haj this year. 
Here are some quick facts about the Haj subsidy and the controversy around it
Haj pilgrimage is an annual event during which Muslim pilgrims visit Makkah, Mina, Arafat, Muzadalifa and Madinah in Saudi Arabia.  To make their journey easy, the government grants subsidy in form of discounted air fares on government-owned Air India.
The Ministry of Civil Aviation provides subsidy for air travel to the pilgrims through the Haj Committee of India. For instance the amount on air travel charged per pilgrim during Haj 2014 was Rs. 35,000 whereas the actual air fare ranged from Rs. 63,750 to Rs. 1,63,350 depending on the embarkation point in India.
However, it has been observed that even Air India's subsidised fare is higher than competing airlines' ordinary fare, a point which became highly debated. Despite protests by Muslims, the government continued giving subsidies and the amount only kept on increasing. It increased from 10.51 crore in 1994 to 685 crore in 2011.
Kudos to the @narendramodi govt for ending Haj Subsidy

Millions were wasted in the name of Haj Subsidy for years

Those who question spending on State of Unity or Shivaji Memorial never spoke against it

Over 2000 Cr were spent on last 4 yrs beside 1000 Cr on Haj House etc. pic.twitter.com/OvKwvA4LFm

— Ravi Kant (@LegalKant) January 16, 2018
In 2012, Asaduddin Owaisi, argued that this amount of subsidy is to simply being a subsidy for Air India and that ticket prices would be far lower, if Air India's monopoly were broken and pilgrims simply bought their own, unsubsidised tickets on other airlines.
Many Muslim and leaders also argued that the Hajj subsidy is "un-Islamic" and that Hajj money should be invested in education and health instead.
In May 2012, the Supreme Court of India ordered the government to end the practice by 2022, ruling that the subsidy is unconstitutional. The court instead asked the government to invest that amount in education and other development measures for the minority community.The court bench also cited Quran saying that haj pilgrimage was mandatory only for those who could afford the expenses for traveling, food and accommodation.
*News Searching By Abp*