-Ad-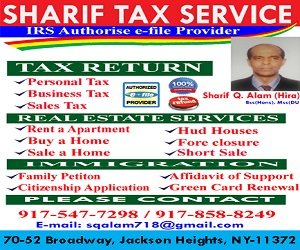 Indian Prime Minister Narendra Modi yesterday acknowledged that globalisation is "losing its lustre" but warned that new trade walls are not the answer, opening a week of Davos meetings that will climax with a speech by the loudly protectionist US President Donald Trump.
After spectacular snowfall that stranded some high-flying delegates on their way to the Swiss ski resort, the World Economic Forum started in earnest basking in robust global growth but facing warnings that the world's have-nots are missing out more than ever.
Modi told the forum that India should serve as an example as it opens up to foreign investment, in a speech that delved into Indian scripture and had strong echoes of an anti-protectionist clarion call issued in Davos a year ago by Chinese President Xi Jinping as Trump prepared to take office.
"It feels like the opposite of globalisation is happening. The negative impact of this kind of mindset and the wrong priorities cannot be considered less dangerous than climate change or terrorism," Modi said, staging the first appearance at Davos by an Indian prime minister since 1997.
"In fact everyone is talking about an interconnected world but we will have to accept the fact that globalisation is slowly losing its lustre," he said.
"The solution to this worrisome situation is not isolationism. Its solution is understanding and accepting change and formulating agile and flexible policies for these changing times."
Trump came to office on a populist platform that demonised the globalist Davos elite. While some delegates are relieved that full-blown trade wars with the likes of China have yet to erupt, the president served a fresh reminder that his rhetoric has teeth.
Trump on Monday approved steep tariffs on imports of solar panels and washing machines to protect US producers, triggering an outcry in China and South Korea.
In a report unveiled in Davos, Oxfam said the world's richest one percent raked in 82 percent of the wealth created last year while the poorest half of the population received none.
In his own message to the Davos forum, Pope Francis warned that debates about technological progress and economic growth must not supplant concern for humanity at large.
"We cannot remain silent in the face of the suffering of millions of people whose dignity is wounded," the pontiff's message said.
*News Searching By TheDailyStar*