-Ad-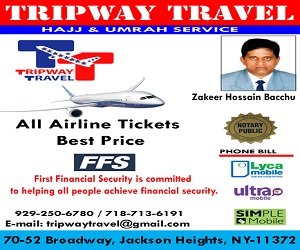 NEW DELHI: In what may daunt the ruling BJP in Uttar Pradesh, political corridors in the state were abuzz with reports of a rift between Chief Minister Yogi Adityanath and one of his deputies Keshav Prasad Maurya.
According to sources, all is not well between Adityanath and Maurya as the latter was not present during the 'UP Divas celebration' event in Lucknow. It is said that in the last ten days Maurya avoided participating in many government programmes.
Maurya was not invited in 'Yuva Udghosh' event, which was held on January 20 in Varanasi and inaugurated by the party chief Amit Shah. Later, Maurya also missed a meeting of ministers called by Adiyanath on Tuesday.
On Wednesday, Uttar Pradesh government celebrated for the first time the state's foundation day but Maurya was nowhere in sight. The poster of Wednesday's event also didn't have Maurya's name on it.
When asked about deputy chief minister's absence, a senior BJP leader told ABP News that Maurya was in Mumbai. Meanwhile, two ministers, who live in Mumbai, flew to Lucknow to attend 'UP Diwas' fest but Maurya chose to stay there.
Sources said that even the Prime Minister and Amit Shah know about the widening gap between the two Uttar Pradesh leaders.
The RSS has also intervened in the matter, they added.
During Assembly elections last year, Adityanath remained BJP's star campaigner and Maurya was the state unit chief at that time. Both the leaders were in the chief ministerial post's race.
When Adityanath was picked as the chief minister and Dinesh Sharma was made second in command along with Maurya, it irritated the BJP's OBC face.
Also when BJP leadership was finalising chief minister's name in Delhi, Maurya was admitted to the RML Hospital reportedly after his blood pressure dropped beyond normal levels.
After taking the oath when Adityanath was in Delhi, Maurya had his nameplate installed outside the chief minister's office. Later Adityanath got it removed after he returned to Lucknow.
Maurya was projected by the BJP as its key OBC face in Uttar Pradesh. BJP-led NDA has 325 MLAs in the 403-member Assembly. Out of which 103 belong to the backward classes and 73 to the Dalit and tribal communities.
*News Searching By Abp*