-Ad-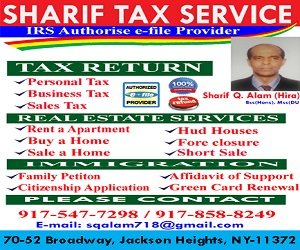 New Delhi: On Sunday, it was the third day that the violence erupted in the Kasganj district of the Uttar Pradesh which started with the death of a youth Chandan during a "Tiranga Yatra" on the occasion of Republic Day on Friday.
The conflict took place on R-Day when a "Tiranga Yatra" in the form of a bike rally was taken out by the Akhil Bharatiya Vidyarthi Parishad (ABVP) and some other Hindu organisations in the city. As the rally was passing through the Hulka locality (a Muslim majority area in the town) some youths, reportedly, pelted stones on the bikers and that was the triggering moment.
It became a free for all and the bikers also retaliated with stones. Soon there was firing from the locality in which two persons received gunshot wounds and one succumbed in the hospital later.
Till now the state government of Yogi Adityanath seemed to have failed in controlling antisocial elements who are flaming vehicles and shops. And in the middle of all this politics over the incident has stated with Samajwadi Party, Congress issuing statements.
A car set on fire during Kasganj violence in the state Uttar Pradesh on Saturday, 27 January, 2018.
What is worrying me is that-Is another incident like 'Muzaffarnagar riots' is in the making?
(Photo: PTI/File)
It may be recalled that in August–September 2013, Muzaffarnagar riots took place when Akhilesh government was in power.
As per reports, the clashes between the Hindu and Muslim communities resulted in at least 62 deaths including 42 Muslims and 20 Hindus. 93 also got injured 93 and clashes left more than 50,000 displaced. And it was only around 15 September that the curfew was lifted from all riot-affected areas and the army was also withdrawn.
Yogi Adityanath government must not repeat the mistakes of earlier Akhilesh Yadav government.
If one remembers, SC while hearing petitions in relation to the riots had held the Akhilesh Yadav led Samajwadi Party, prima facie guilty of negligence in preventing the violence. Apex court had also ordered it to immediately arrest all those accused irrespective of their political affiliation.
Apex court had condemned the then government in the Centre for its failure to provide intelligence inputs to the Samajwadi Party in time to help sound alerts.
Incidents like these must be dealt with seriously by the state governments. Because the longer they will continue, the more harm they will do to the society and the more opportunity they will provide to the opposition parties to attack the ruling government.
About the author: Author Anurag Kumar is an Associate Producer in ABP News Network Pvt Ltd and tweets at @AnuragSason


Disclaimer: The views expressed by the author are personal and do not reflect the opinions, beliefs and views of ABP News Network Pvt Ltd.
*News Searching By ABP*