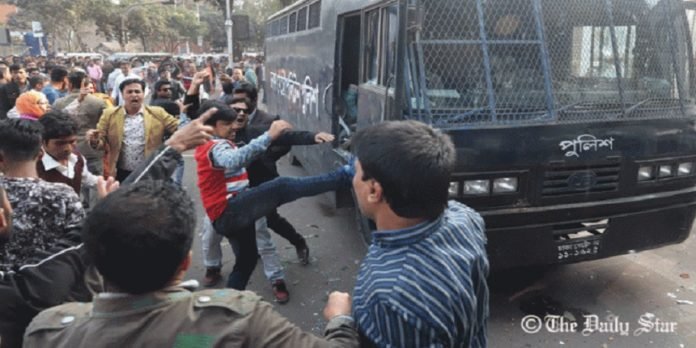 Two activists of BNP were "snatched away" by the party men from a prison van near the High Court area in Dhaka this afternoon, police said.
-Ad-
BNP men also attacked the law enforcers, vandalised the prison van and broke two rifles of police, said Maruf Hossain Sorder, deputy commissioner (Ramna division) of Dhaka Metropolitan Police.
The law enforcers detained the duo after over 300 leaders and activists of BNP gathered High Court Mazargate area and staged demonstration when the party chairperson was returning her residence in Gulshan through the area from a court at Bakshibazar around 3:30 pm.
*News Searching By Thedailystar*