-Ad-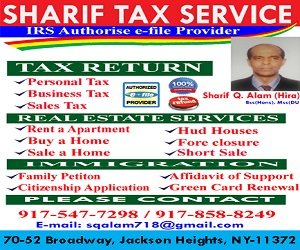 Hindustan Surkhiyan Desk:Ruling Awami League General Secretary Obaidul Quader today accused BNP of indulging in dirty politics centring the verdict of the Zia Orphanage Trust corruption case against Khaleda Zia.
"Khaleda Zia has declared war against the court by resorting to false statements and giving provocation," he came up with the allegation while addressing a press conference at Awami League President Sheikh Hasina's political office in Dhaka's Dhanmondi this evening.
The party held the press conference an hour after BNP Chairperson Khaleda Zia addressed a press conference at her political office in Dhaka's Gulshan.
Awami League will ensure security of the people's lives and properties, Quader said adding, "We don't believe in politics of vengeance."
Responding to a query, Quader, also the road transport and bridges minister, said his government has instructed the law enforcers not to tolerate any unjust activities on the streets centring the verdict.
He alleged that panic has been created in the country as BNP has given provocation to its party men to go for unlawful activities.
The Awami League leader also requested Khaleda Zia not to be worried saying she has chance to appeal challenging the verdict and also has an option to seek presidential clemency.
"Our president is kind enough and I think he would pardon her."
"Failing in movement, BNP has declared war against the court. People will not accept the war," he told a workers' rally of district Awami League (AL) at Pabna Police Lines ground earlier this afternoon, reports BSS.
The minister said the government has no role in judicial matters.
"Awami League will not give any programme to counter BNP. If we had any plan centring the verdict of Khaleda Zia's graft case, which is scheduled to be delivered on February 8, the prime minister would not keep her schedule to go to Barisal (on that day)," he added.
Quader said BNP has been talking about movement for the last nine years. "Though they had passed nine years by making announcements that they would wage movement after Eid or after examination, their Eid and examination are yet to end," he added.
Referring to the next general election, the AL general secretary urged the people to cast their vote in favour of his party to continue the democratic practice and the pace of development.
Terming the party's workers as lifeblood of Awami League, he urged the leaders to stay beside the insolvent and ill workers.
He also underscored the need for not including drug-addicts, terrorists and bad people in the party.
Highlighting different development activities of the government, the minister said all roads and highways would be repaired within a few months.
Chaired by Pabna district AL President and Land Minister Shamsur Rahman Sherif Dilu, the function was addressed by AL Organising Secretary Khalid Mahmud Chowdhury, local lawmakers Shamsul Haque Tuku, Makbul Hossain and Azizul Haque, Pabna Zila Parishad Chairman Rezaul Rahim Lal, local AL leaders Abdul Ahad Babu, Mosharaf Hossain, Ashikur Rahman Sabuj, Abdul Baten, Taslim Hasan Sumon and Shajahan Mamun, among others.