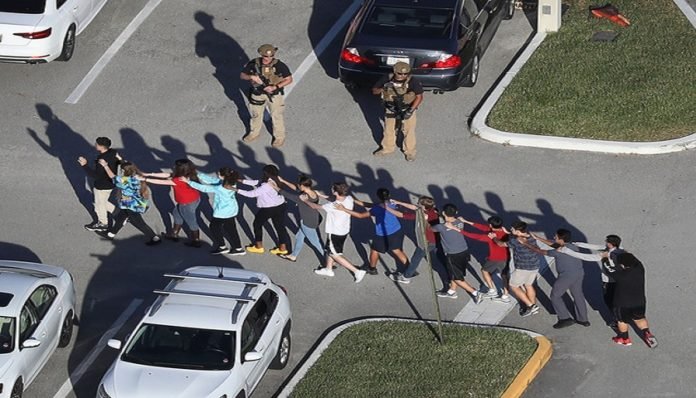 -Ad-
PARKLAND, Florida (WABC) –At least 17 people were killed, according to Sheriff Scott Israel, when a former student opened fire at a Florida high school Wednesday, sending students running out into the streets and SWAT team members swarming in before authorities took the suspect into custody.
Frantic parents rushed to the scene and ambulances converged in front of the Marjory Stoneman Douglas High School, and live footage showed emergency workers appearing to treat possibly wounded people on the sidewalks.
Law enforcement officials identified the suspect as Nikolas Cruz, who Superintendent Robert Runcie said was a former student who opened fire around dismissal. There was no evidence of a second suspect, authorities said, and no threats or warnings prior to the incident.
"It's a day that you pray every day we will never have to see," Runcie said.abc7ny