-Ad-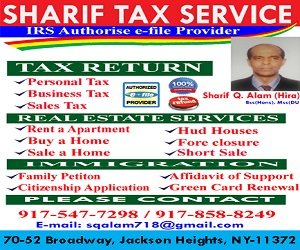 Hindustan Surkhiyan Desk:The Dubai Public Prosecutors Office on Tuesday closed the probe into Bollywood actor Sridevi's death and cited the forensic report to say she died of accidental drowning in her hotel bathtub after losing consciousness.
The actress was in Dubai to attend the wedding ceremony of her nephew. Sridevi, 54, passed away on Saturday night. It was earlier reported that she died due to cardiac arrest. However, later it came out that she died of drowning in the bathtub of her hotel room.

Plane carrying Sridevi's mortal remains leaves for Mumbai. The Embraer aircraft belonging to Anil Ambani's ADAG group departed from Dubai at around 7 pm (IST). It is expected to land in Mumbai at around 9.30 pm.
The last journey will commence at 2 pm from Celebration Sports Club to Vile Parle Seva Samaj Crematorium and Hindu Cemetery. The cremation will take place at around 3.30 p.m.: Family
 Sridevi's funeral will take place tomorrow late afternoon. Well-wishers can pay their condolences from 9.30 a.m. to 12.30 p.m. at Celebration Sports Club, Garden No 5, Lokhandwala Complex, Andheri West: Family said in a statement
Meanwhile, #LetHerRestInPeace trends on Twitter to slam the media for sensational reporting on Sridevi's death
Sridevi's mortal remains will reach Mumbai by 10:30 PM and her last rites will be performed on Wednesday afternoon at Pawan Hans crematorium.
Dubai Public Prosecution stressed that all regular procedures followed in such cases have been completed. As per the forensic report, the death of the Indian actress occurred due to accidental drowning following loss of consciousness. The case has now been closed.
The medical report showed that the death of Indian actress Sridevi Kapoor came as a result of her drowning in her hotel room after losing consciousness: Dubai Media Office
Dubai Public Prosecution has approved the release of the body of the Indian actress Sridevi to her family following the completion of a comprehensive investigation into the circumstances of her death: Dubai Media Office
The Public Prosecutor's Office: The decision to release the body came after all the investigations and procedural matters followed in such incidents were completed, in order to determine all its circumstances and ensure that justice was done within the framework of the law.
The Public Prosecutor's Office of Dubai has closed Sridevi's case and decided to hand over her mortal remains to her family.