-Ad-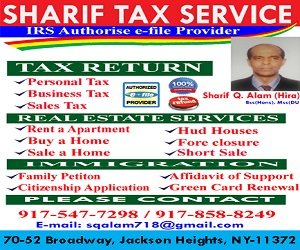 Hindustan Surkhiyan Desk:Prime Minister Sheikh Hasina yesterday urged the people to remain cautious so that anti-liberation forces, war criminals, killers and looters of orphans' money cannot come to power ever again.
Addressing a mammoth rally at the capital's Suhrawardy Udyan, Hasina also called upon all to work together to combat militancy, terrorism and drug abuse.
The ruling Awami League organised the rally to commemorate Bangabandhu Sheikh Mujibur Rahman's historic March 7 speech.
This year, the day is being observed with much fanfare as the speech has been included in the Memory of the World International Register, a list of the world's important documentary heritage maintained by the Unesco.
"We liberated this Bangladesh at the cost of blood. God willing, we will build this Bangladesh as dreamt by the Father of the Nation," said the PM, also daughter of Bangabandhu.
"He gave us political independence. When he started working for economic freedom, he was taken away from us.
"Now it is our responsibility to materialise his dream — building Bangladesh as a nation free from poverty and hunger. Bangladesh will march forward with its head high as a great nation."
Referring to BNP and Jamaat, the PM said those who committed crimes against humanity and murders as well as looted public property and the chastity of mothers and sisters should not come to power again.
"I urge you all, don't let war criminals, killers, looters of orphans' money come to power again…. I'm requesting you all to remain united and alert in this regard."
Hasina, also the AL president, said if the BNP-Jamaat alliance came to power, the country will be forced towards a path of destruction.
In her 40-minute speech, she said, "The continuation of our development has to be maintained because this will help us reach the middle-income country status by 2021 Inshallah and make the country hunger- and poverty-free by 2041."
The country moves forward when the AL is in office, she said, claiming that there had been no development during Ziaur Rahman, Ershad and Khaleda Zia's tenure.
Since morning, the euphoric AL men and its supporters in groups from different parts of the city and its adjacent districts thronged to Suhrawardy Udyan through different modes of transport and on foot turning it into a human sea much before the rally started at 2:00pm.
Grassroots level leaders, activists and supporters of AL poured into the main venue with processions from every nook and cranny of the city, and from the adjacent districts of Dhaka wearing colourful dress, cap and carrying colourful placards, festoons and banners with the portraits of Mujibur Rahman and Sheikh Hasina.
Traffic movement around the meeting venue was disrupted, as the crowd spilled over on to the streets.
MARCH 7 OBSERVED
The nation yesterday observed March 7, a memorable day in the history of Bangalees' long arduous freedom struggle,  in a befitting manner.
On this day in 1971, Bangalees' undisputed leader Bangabandhu Sheikh Mujibur Rahman delivered his epoch-making speech of independence before a mammoth rally at the historic Race Course ground, now Suhrawardy Udyan.
Hasina paid rich tributes to Mujibur Rahman by placing wreaths at his portrait in front of Bangabandhu Memorial Museum at Dhanmondi.
Different cultural and social organisations, Bangladesh Betar and Bangladesh Television as well as private television channels and radio stations aired special programmes marking the day.