-Ad-
Consulate General of Bangladesh in New York celebrated 47thAnniversary of the Independence and National Day in a befitting manner. The programmes began at 9:30 am on 26 March 2018with the hoisting of the National Flag at the Chancery in the presence of the officers and officials of the Consulate General. Messages from the Honorable President, Honorable Prime Minister, Honorable Foreign Minister and Honorable State Minister for Foreign Affairs were read out. Special munajat was offered seeking eternal peace of the departed souls of those who had made supreme sacrifices to achieve country's independence in 1971 and for the peace, prosperity and continued progress of the country and its people.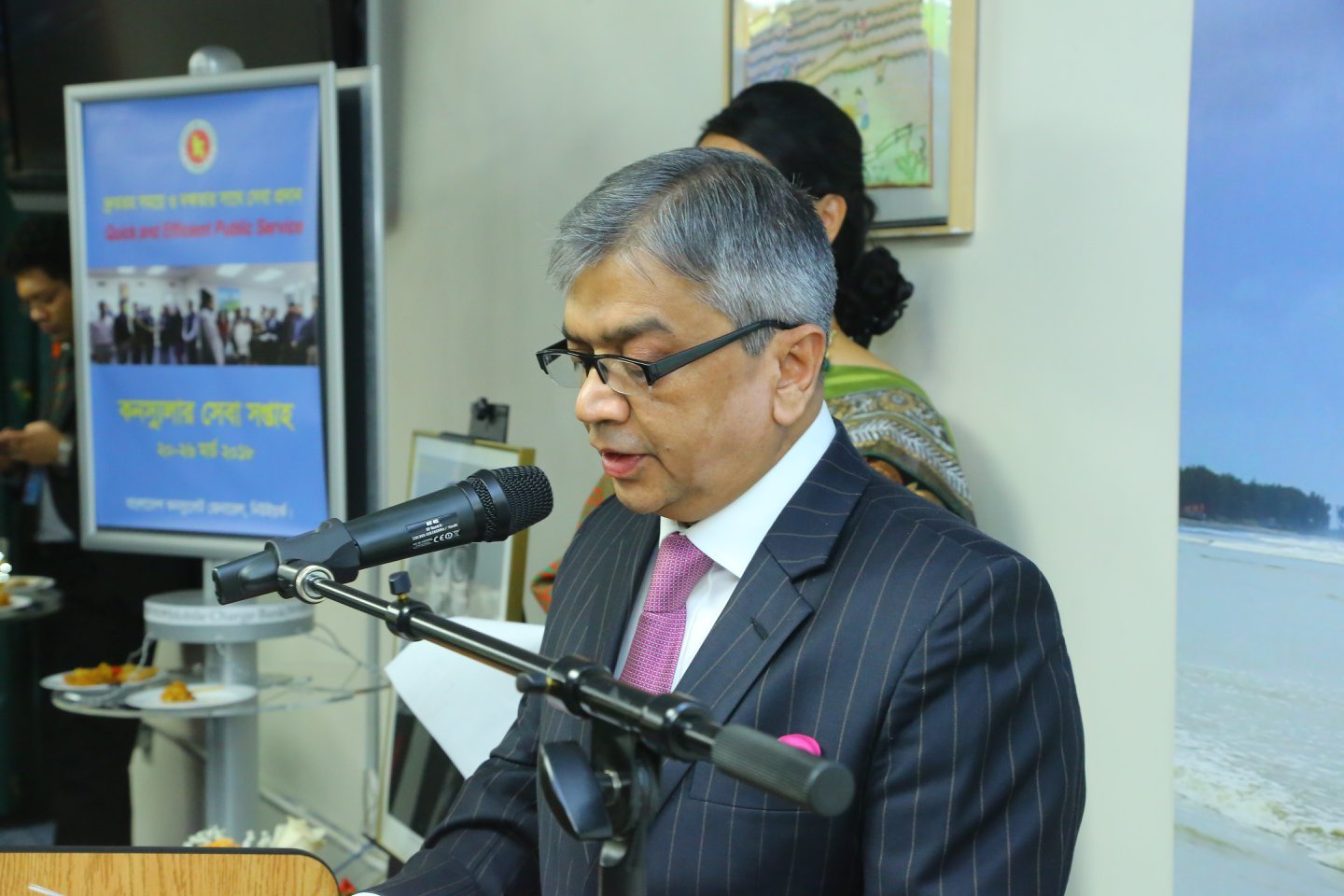 As a part of the celebratory activities, a Reception was held at the Auditorium ofthe Consulate General at 6:00pm-9:30pm on 27 March 2018. It started with the playing of the nationalanthems of Bangladesh and USA. One minute silence was observed as a mark of respect for the martyrs. In his welcome remarks, Mr. Md. Shameem Ahsan,ndc, Consul General paid rich tribute to the Father of the NationBangabandhu Sheikh Mujibur Rahman and martyrs of 1971. He alsopaid respect to the valiant freedom fighters and brave women who were subjected to heinous form of war crimes. The Consul General specially recalled the contribution of the people in New York with special reference to George Harrison, Ravi Shankar, Bob Dylanand other Pop Stars for the Concert for Bangladesh at the Maddison Square Garden, New York who stood for the cause of Bangladesh's independence.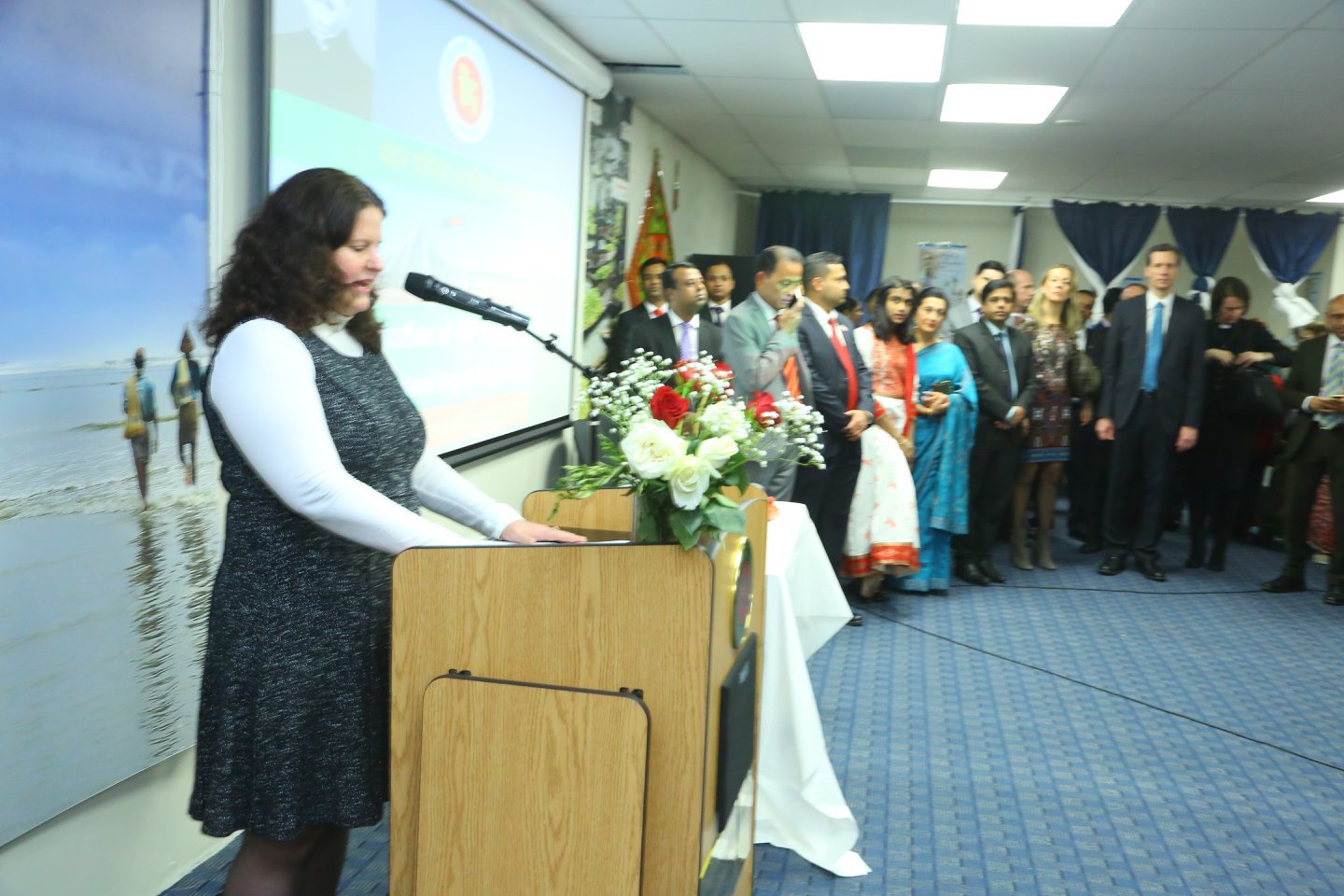 H.E. Mr. Masud Bin Momen, Ambassador &Permanent Representative of Bangladesh to UN, in his remarks, he highlightedon the dream of the Father of the Nation Bangabandhu Sheikh Mujibur Rahman of "Sonar Bangla"and mentioned about recent fulfillment of eligibility criteria by Bangladesh for graduation from LDC category to developing status and upcoming launching of Bangabandhu Satellite-1 in Florida as positive developments in this regard.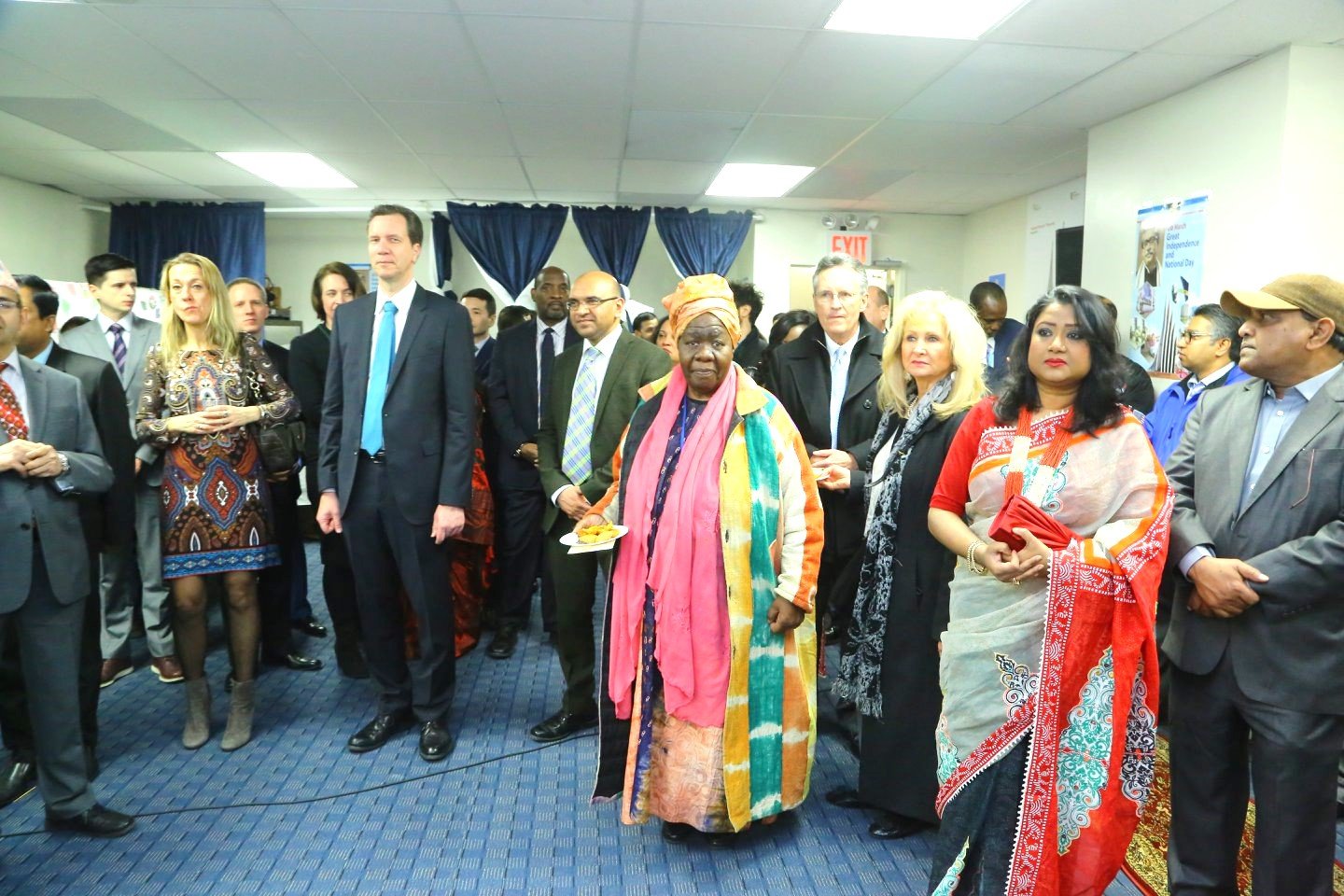 US representatives including Honorable Eric L. Adams, Brooklyn Borough President, Ms. Kathleen M. Eagen, Director, Bureau of Public Affairs, US Department of State also spoke on the occasion. Mr. Lear Levin, Recipient of "Friends of Liberation War Honor" and a noted US film maker shared his sentiment in a choked voice .Congratulatory messages sent by Governor of New York State Honorable Andrew M. Cuomoand Mayor of New York City Honorable Bill de Blasiowere read out by their representatives.Dr. Siddiqur Rahman, President of Bangladesh Awami League, US Chapter was present, among others.The event marked a cake-cutting ceremony to commemorate the Day.
Senior US officials, Consuls General from a good number of countries, diplomats, elected representativesfrom New York and other States, Congressional Staffers, members of the Think Tank, businessmen, journalists and a large number of members of Bangladesh Diaspora including freedom fighters attended the Reception, among others.The guests were served with traditional Bangladeshi food.