-Ad-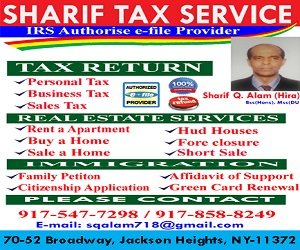 Hindustan Surkhiyan Desk:The Anti-Corruption Commission has opened an enquiry into eight BNP leaders for their alleged involvement in money laundering and amassing wealth illegally.
BNP standing committee members Khandakar Mosharraf Hossain, Mirza Abbas, Nazrul Islam Khan and Amir Khosru Mahmud Chowdhury; vice chairmen Abdul Awal Mintoo and Morshed Khan; party's Executive Committee Member Tabith Awal; and Joint Secretary General Habib-un-Nabi Khan Sohel are being investigated, said Director (Enquiry and Investigation) Kazi Safikul Alam.
Morshed Khan's son Foysal Morshed and Dhaka Bank Managing Director Syed Mahbubur Rahman are also being investigated, he added.
The ACC yesterday appointed Deputy Director Shamsul Alam as the enquiry officer.
"I'm scanning the allegations. It's too early to make any comment," he said.
Contacted, ACC Chairman Iqbal Mahmood told The Daily Star, "I have no idea about it. I'm not supposed to know about it.
"When complaints are made, it is scanned by a committee and put up before the commissioner [enquiry]. If he approves and it turns into a case, then it comes before me," he added.
The Daily Star contacted ACC's Commissioner Nasiruddin Ahmed but he declined to make any comment.
After the conviction of BNP Chairperson Khaleda Zia in February, this is the first move the ACC made against any top BNP leader.