-Ad-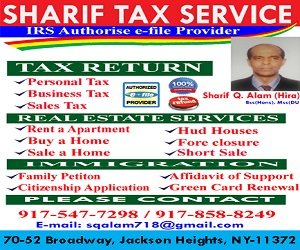 Hindustan Surkhiyan Desk:Nasim Aghdam, the woman who opened fire at YouTube Headquarter was a social media star. Be it YouTube, or Facebook or Instagram, Nasim had shot to prominence with her homemade videos and had built quite a fanbase for herself.
She was popular as an athlete, a fitness guru, a model, a poet, a vegan advocate, an animal rights warrior and a film-maker.
Image: Instagram (nasimnajafiaghdamofficial)
The foreign media, that carried backgrounder about Nasim, said that she did not even kill ants in her childhood; instead she would use paper to move them.
Someone who was hailed as a protector of animal's lives, would go on a shooting spree of humans was totally unexpected and looms serious questions in our mind.
What made a woman with a heroic persona turn into a shooter?
If reports are true Nasim lived an isolated life in reality. She was a glamorous figure on social media but her perspective of the world was rather insipid and colourless.
She saw the world as diseased and unjust.
She had undeniably created a stellar image of herself on social media, which was her magnum opus she wouldn't let anybody destroy.
In one of her Instagram posts she had written: "I think I am doing a great job, I have never fallen in love and have never got married. I have no physical and psychological diseases. But I live on a planet that is full of injustice and diseases", The Guardian reported.
Aghdam who was gradually climbing the steps to stardom and wealth, however, was shattered when her only inspiration, her social media handles were wronged.
Image: Instagram (nasimnajafiaghdamofficial)
Aghdam who lived with her grandmother in Southern California was highly irked when the YouTube changed its policies and the views on her videos plunged down – a loss for her in both income and popularity.  This move of YouTube was an act of censorship and betrayal for her.
According to reports, her family had warned the Police, that she may go to YouTube because she "hated" the company, but the police found her sleeping in a car and let her go despite the alarm.
Fuelled by the belief that YouTube ruined the social-media image that she built for herself, Nasim loaded a gun and went on to avenge her downfall.
After injuring three employees, Nasim shot herself inside YouTube headquarters.
Her accounts were subsequently suspended from YouTube, Instagram, and Facebook. The realm she created – the thing for which she opened fire- for which she died – does not even exist there anymore.ABP