-Ad-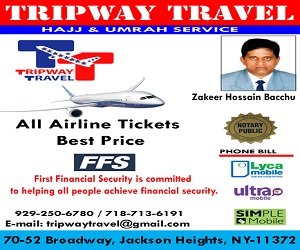 Hindustan Surkhiyan Desk:Police evicted protestors from Shahbagh demonstrating with demands of a reform to the existing quota system in civil service with tear gas and batons at night.
The lawmen went on action around 8:00pm, more than six hours after the agitating students, who want the quota reservation to be cut drastically, and freed the road block.
Our Dhaka University correspondent last quoted Hasan Al Mamun, coordinator of "Bangladesh ShadharanChhatraOdhikarSangrakkhanParishad", at around 8:30pm to report that the law enforcers fired at least 40 tear gas canisters, apart from charging batons, to disperse the gathering at Shahbagh.
Hot water-spray and armoured vehicles were used to push the demonstrators into the Dhaka University campus area. The demonstrators threw brick chips and lit fires on the street.
The banner leading the protests has been occupying Shahbagh, a key intersection of Dhaka city, thereby blocking the highly-used thoroughfare,amassing a gathering by the number of thousands for this time.
"We will not leave until a specific declaration regarding the reformation of the existing quota system is tabled in the ongoing session at the parliament," Ujjal Mia, joint convener of "Bangladesh ShadharanChhatraOdhikarSangrakkhanParishad", had told The Daily Star in the afternoon.
As the part of central anti-quota's programme, students of Jahangirnagar and Rajshahi universities also brought out protest processions on the campuses demanding the same.
 Jahangirnagar University (JU) students block Dhaka-Aricha highway as part of the ongoing agitation on April 8, 2018. Photo: Md Asaduz Zaman
The demonstrators have a five-point demand including reducing the reservation of quotas in government jobs,  recruitment of jobseekers to vacant posts on the basis of merit if eligible candidates are not found under quota, stopping of special recruitment tests for quota candidates, and ensuring of an unified age limit for all jobseekers.
However, Prime Minister Sheikh Hasina while addressing a rally in Chittagong on March 21 categorically said that the existing quota system to stay as the nation's gratitude for the sublime sacrifice of the freedom fighters to liberate the country.