-Ad-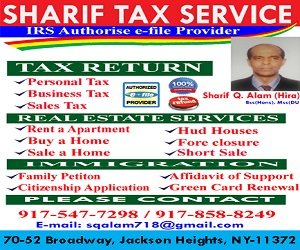 Hindustan Surkhiyan Desk:Twenty-seven children and three adults were killed after a school bus with 60 students on board skidded off a mountain road and fell into a deep gorge near village Gurchal in Himachal Pradesh, about 100 km from the district headquarters at Dharamsala.
The deceased children were students of Ram Singh Pathania Memorial School, police said.
Thirty persons, including 27 children, have lost their life, Himachal Pradesh Transport Minister Govind Singh Thakur said.
School bus driver, 67-year-old Madan Lal, and two women teachers also died in the accident, Kangra SP Santosh Patial said.
Local BJP MLA, Rakesh Pathania, who was on the spot, said 27 bodies were recovered while two more had been spotted.
At least 13 seriously injured persons were rushed to a hospital in Pathankot where one of them succumbed to injuries, an official said. The condition of other injured persons was also critical, he said.
The bus was carrying 40-45 people and most of those killed were students of elementary classes, aged below ten.
Chief Minister Jai Ram Thakur announced an immediate relief of Rs 5 lakh to the next of kin of each deceased.
A magisterial probe was ordered and preliminary enquiries suggested the accident occured as the driver lost control over the bus which veered off the road and fell into a deep gorge, an official said.
A pall of gloom descended in the area as wailing parents rushed to the spot on hearing the news. Food and Supplies minister Krishan Kapoor was among the senior state functionaries at the accident site to supervise rescue operations.
The bodies were extricated from the rubble with the assistance of local youth.
Governor Acharya Devvrat ,Chief Minister Jai Ram Thakur, Union minister J.P.Nadda, Transport minister Thakur, were among those who expressed deep shock over the tragedy.
The students, mostly from Class 5 and below, of Wazir Ram Singh Pathania Memorial Public School, were on their way home when their bus fell into the gorge.
Eyewitnesses said the driver probably lost control over the vehicle which skidded into the gorge.