-Ad-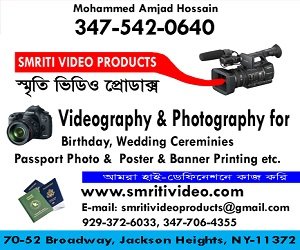 Hindustan Surkhiyan Desk:All nine BJP ministers in the Mehbooba Mufti cabinet of the Jammu and Kashmir government have resigned on Tuesday.
The ministers have submitted their resignations to the BJP Jammu and Kashmir unit chief. Sources said the BJP will introduce new faces in the BJP-PDS coalition government.
Quoting its BJP sources, news agency IANS said the decision was taken at a core group meeting, chaired by party Vice President Avinash Rai Khanna, at the party headquarters in Jammu.
"All BJP ministers have been directed to submit their resignations from the state council of ministers," the source said, but clarified that this did not mean withdrawal of support to the government.
"All BJP ministers have resigned ahead of a Cabinet reshuffle and this does not in any way mean the BJP has pulled out of the government," the source said.
Sources in the Peoples Democratic Party told IANS the resignations of the BJP ministers is a prelude to the BJP's reconstitution of their part of the council of ministers without any bearing on the continuation of the coalition government in the state.
Th development came days after two ministers of the saffron party, who courted controversy by attending a rally supporting the accused in the Kathua rape case, have tendered their resignation from the J&K cabinet.
In Jammu and Kashmir, the alliance between Peoples Democratic Party (PDP) and the BJP had come under strain after many leaders of the Mehbooba Mufti-led party pressed for dropping Industries and Commerce Minister Chander Prakash Ganga and Forest Minister Lal Singh from the Cabinet.
The two BJP ministers, who were at the centre of a storm over their participation in a rally in support of the accused in the Kathua rape and murder case, have resigned from their post.