-Ad-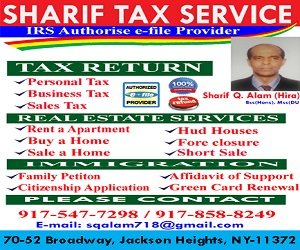 Hindustan Surkhiyan Desk:The five-member probe committee formed to investigate the attack on female students at the hall found that the allegation of cutting tendon of a student is baseless, the proctor said.
Earlier on April 13, making a U-turn, the BCL reinstated Iffat as the president of Dhaka University's Kabi Sufia Kamal Hall unit just 48 hours after expelling her from the organisation, who allegedly assaulted three female students for taking part in demonstrations for quota reform.
The pro-Awami League student body said it found the BCL hall unit President, Iffat Jahan Isha, "innocent" in its investigation.
Earlier around 1:00am on April 11, some photos of a female student at Kabi Sufia Kamal Hall went viral on the social media. The victim alleged that she was tortured by some female BCL leaders for taking part in the demonstrations.
According to some students at the hall, Iffat was allegedly assaulting three students inside her room around 12:30am for joining the protests.
Hearing shouts of students, Morsheda Akhtar, a fourth-year student of botany and also vice president of the BCL hall unit, rushed to Iffat's room. Finding it locked, she got angry, kicked a window of the room and cut her foot, they said.
Some photos of her wounded leg were circulated on Facebook with captions that Iffat had cut tendons of Morsheda's leg.
Morsheda was later taken to hospital. She was released after getting treatment.
Learning about the assault on the three protesters, the students of the dormitory involved in the agitation broke into Iffat's room around 1:00am and beat her up.
Following the incident on early Wednesday, DU Proctor AKM Golam Rabbani said Iffat had confessed to assaulting the three students, and she also begged for forgiveness.
Hours later, the DU VC told journalists that he had verified the incident of assault through two sources — DU proctor and the hall administration — and immediately expelled Iffat.