-Ad-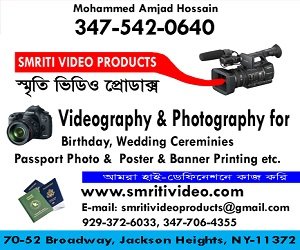 Hindustan Surkhiyan Desk:When Narendra Modi was the chief minister of Gujarat and pitched by the BJP as its prime ministerial candidate for 2014 general elections, he used to hit out at the then prime minister Manmohan for silence on key issues.
Not once but several times Modi during his rallies in 2012-2014 mocked Manmohan Singh for being reticent. He called the Congress leader as Maun (silent) Mohan Singh.
"The biggest headlines in newspapers today are that 'Maun'mohan Singhji broke his silence," Modi said during a rally in Himachal Pradesh's Mandi in 2012.
Now after six years, Manmohan has urged his successor Narendra Modi to practise what he preached to him years ago. Hitting out at Prime Minister, the Congress veteran said: "Modi should follow his own advice to me and speak more often."
Amid a nationwide outrage over the rape and murder of an eight-year-old girl in Jammu and Kashmir's Kathua and alleged rape of an 18-year-old by a BJP MLA Kuldeep Singh Sengar in Uttar Pradesh's Unnao, Manmohan Singh hit out at Narendra Modi and questioned his silence.
"Through press (reports) I know that he used to criticize me for not speaking up. I feel that he should follow it himself," he told the Indian Express.
Reacting to BJP's criticism of him being a "silent PM" when UPA-II was battling several corruption cases, Manmohan said he "had lived with comments like these his whole life".
He said that Modi's failure to speak led people to think that they could get away without stern action being taken.
"I do feel that those in authority must speak up in time (so as) to give a lead to their followers," he said in an interview to the English daily.
On Kathua rape-and-murder case, Manmohan said Jammu and Kashmir chief minister Mehbooba Mufti could have handled it "more seriously" by taking matters into her own hands from the very first day. He said Mufti should have taken a firm stand against the guilty without a delay.
Manmohan, however, conceded that there may have been pressures on Mufti from BJP, PDP's coalition partner in the J&K government.
"There are bound to be pressures…but if it is carried to such an extent that you can condone the sad demise of an eight-year-old girl having been raped and kept for a week in a temple, that is the most shocking thing," Manmohan said.
BJP hits back
Reacting to Manmohan Singh's statement, Union Minister Ravi Shankar Prasad has urged the former prime minister not to compare his term with that of Modi's.
Prasad said Modi spoke strongly on Kathua and Unnao rape cases and termed the incidents as shameful and inhuman.
"Dr. Manmohan Singh, unlike your observation, when PM Modi says something it's heard and action is taken. (So) please, don't compare your days with that of Modiji's" Prasad said.
PM spoke strongly on rape incidents terming them shameful & inhuman. Dr.Manmohan Singh unlike your observation,when PM Modi says something it's heard & action is taken.Please Dr.Manmohan Singh don't compare your days with that of Modi Ji's: RS Prasad on Singh's statement about PM pic.twitter.com/SyOATJr4hX

— ANI (@ANI) April 18, 2018