-Ad-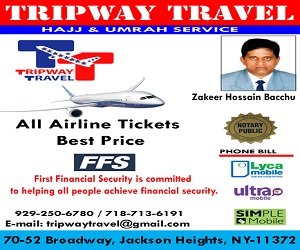 Hindustan Surkhiyan Desk:The Supreme Court Bar Association (SCBA) today demanded of the government to immediately send BNP Chairperson Khaleda Zia to specialised United Hospital for her treatment.
The government is pushing Khaleda, a leader of the greatest political party, to death by keeping her in an isolated prison, SCBA President Advocate Zainul Abedin said.
He was speaking at a press conference at the SCBA auditorium in Dhaka this afternoon.
"We have come to know that the present situation of Khaleda Zia is very bad as she is affected by different complicated diseases we are very much concerned about her, we feel her human rights are being violated" he said.
Zainul Abedin said that it is not possible to treat these complicated diseases by keeping her in the prison.
The house where Khaleda is kept is not a regular prison house, it is an isolated museum, he said adding that the government is willfully making the BNP chairperson sick by keeping her in this very uncomfortable house.
Today a confusion has been created in people's mind about the judiciary, he said.
Already the government has forced a chief justice to leave.
Therefore, the people feel that the bail of Khaleda Zia might have been stayed under the government influence.
Even then, we have faith on the apex court and we hope that this court will grant bail to Khaleda on May 8 after examining all the aspects, he added.