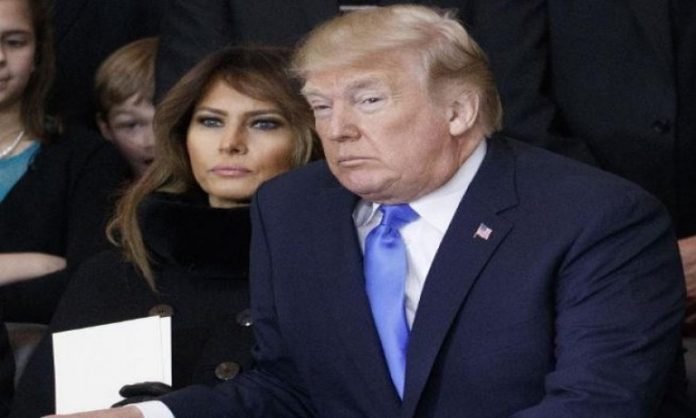 -Ad-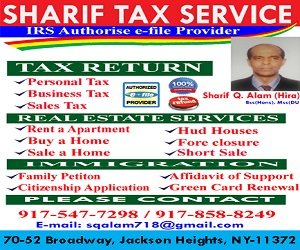 Hindustan Surkhiyan Desk:US president Donald Trump was probably in some serious husband trouble when he couldn't get the First Lady of the United States Melania Trump a birthday present.
The FLOTUS' birthday is no small deal but Trump reportedly was too busy to buy her a present on her 48th birthday.
In a telephonic interview with 'Fox and Friends', the US President was asked about what he got for his wife on her birthday, he said that he should not get into that because he may get into trouble. Maybe I didn't get her so much, he said.
As per the foreign media reports, he claimed that he called Fox News' talk show to wish the first lady, Melania, on her birthday.
As per reports he said that he picked a "very very special day" because it was "Melania's birthday".
He reportedly said "let's do it on Melania's birthday. So happy birthday to Melania".
As per reports, Trump said he was too busy to be running around looking for presents. He however got her some cards and flowers, reportedly.
Even the first lady was busy planning and hosting the state dinner for French President Emmanuel Macron and First Lady Brigitte Macron.
Loved being on @foxandfriends this morning. Great show!

— Donald J. Trump (@realDonaldTrump) April 26, 2018
As per reports, she later sdaid that she celebrated her 48th birthday with the Trump family.
However how could Twitteratis let go of this little Trump drama. Check out their reactions.
Aaaaand, while you were on Fox and Fools, one guess where your *wife* was…

Go ahead, @realDonaldTrump, guess!

*
*
*

Oh alright, I'll tell you…she was dreaming about the man who makes her smile.#HappyBirthdayMelania pic.twitter.com/3UuRKYkajR

— BrooklynDad_Defiant! (@mmpadellan) April 26, 2018
He got her the presence of being in the company of a stable genius.

— NJ Citizen (@NJCitizen05) April 27, 2018
Well, well… it is my birthday once again, and SOMEONE has forgotten my present. 🙄 I will just brood upon my throne until Fox News or some "Secretary" named after a Season or a Weather Condition send me a present pretending it is from him… <sigh> #MelaniaBirthday @FLOTUS pic.twitter.com/TsgO7kgcE2

— Melania Cat (@melania_cat) April 26, 2018
Psssst @realDonaldTrump next year send an intern to @TiffanyAndCo for a lovely gift. Then tell @foxandfriends you have a lovely evening planned for your wife's birthday. It's not that hard. #trump #MelaniaBirthday

— Deadliest Beagle (@JediBeagle1) April 27, 2018
Psssst @realDonaldTrump next year send an intern to @TiffanyAndCo for a lovely gift. Then tell @foxandfriends you have a lovely evening planned for your wife's birthday. It's not that hard. #trump #MelaniaBirthday

— Deadliest Beagle (@JediBeagle1) April 27, 2018