-Ad-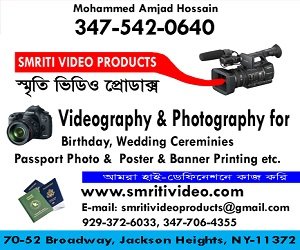 Hindustan Surkhiyan Desk:Afghan President Ashraf Ghani on Thursday launched new electronic ID cards in a bid to tighten security.
"One of the key reasons why we have started this process is because of Monday's terrorist attacks. It is possible that the attackers use fake IDs. The key decision for me is the security of the people and we must know who are Afghans," TOLO News quoted Ghani as saying at a ceremony at which he received the first card to be issued.
"Governance, economic development and services in the 21 century is not possible without information and with the electronic ID system we cannot achieve this," he added.
The move faced immediate opposition in his own government, according to the reports.
The new system has been debated over as it designates a holder's nationality as 'Afghan,' a term used in the past to denote Pashtuns.
Some members of other groups, notably Persian-speaking ethnic Tajiks, have objected to the usage of the term, saying that such a move would make the identity of the Pashtuns equivalent to that of the nation as a whole.
They form the largest ethnic group in Afghanistan.
Earlier on Monday, two suicide bombers killed almost 30 people in the double bombing in Shash Darak. Nine journalists were also killed in the incident.
(ANI)
This story has not been edited. It has been published as provided by ANI