-Ad-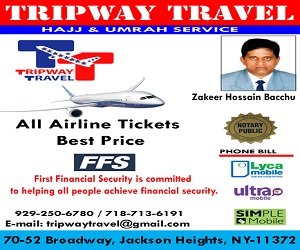 Hindustan Surkhiyan Desk:Iran says will quit nuke deal if US walks away Trump has threatened to abandon deal on May 12 United Nations Secretary-General Antonio Guterres yesterday warned against scrapping an international deal on Iran's nuclear programme unless there was a good alternative in place.
US President Donald Trump has been threatening to pull out of the agreement, leading to diplomatic tensions with Iran as well as with US allies keen to preserve the agreement.
Speaking to the BBC Radio 4, Guterres said there was a real risk of war if the 2015 agreement was not preserved.
"If one day there is a better agreement to replace it it's fine, but we should not scrap it unless we have a good alternative," Guterres said.
"I believe the JCPOA (the Iran nuclear deal) was an important diplomatic victory and I think it will be important to preserve it but I also believe there are areas in which it will be very important to have a meaningful dialogue because I see the region in a very dangerous position," he said.
"I understand the concerns of some countries in relation to the Iranian influence in other countries of the region. So I think we should separate things."
It comes just days after Israel revealed "secret nuclear files" accusing Iran of having covertly pursued nuclear weapons.
US Secretary of State Mike Pompeo said the files provided proof that the Obama-era nuclear deal was "built on lies".
In 2015 Tehran signed the deal with the US, China, Russia, Germany, France and Britain agreeing to limit its nuclear activities in return for the lifting of crippling economic sanctions.
Under the deal, officially known as the Joint Comprehensive Plan of Action (JCPOA), Iran is committed to slashing the number of its centrifuges, which are machines used to enrich uranium.
It is also meant to cut its stockpile of enriched uranium drastically and not enrich remaining uranium to the level needed to produce nuclear weapons.
Iran warned yesterday that it will quit a landmark nuclear deal with world powers if Trump pulls the United States out of the accord.
"If the United States withdraws from the nuclear deal, then we will not stay in it," Ali Akbar Velayati, foreign policy advisor to supreme leader Ayatollah Ali Khamenei, was quoted as saying by the state television website.
Trump has frequently voiced his opposition to the "insane" deal, which he has described as the "worst ever".
He has warned that the US would withdraw completely on 12 May – the next deadline for waiving sanctions – unless European signatories to the deal and Congress addressed his concerns.