-Ad-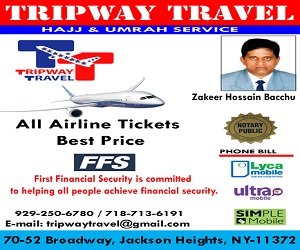 Hindustan Surkhiyan Desk:The United States Navy is re-establishing its Second Fleet, responsible for the northern Atlantic Ocean, nearly seven years after it was disbanded as the Pentagon puts countering Russia at the heart of its military strategy.
The news came as New US Secretary of State Mike Pompeo on Friday defended the "muscular diplomacy" practiced by President Donald Trump as a way to solve thorny global issues "peacefully, without ever firing a shot."
"Our National Defense Strategy makes clear that we're back in an era of great power competition as the security environment continues to grow more challenging and complex," Chief of US Naval Operations Admiral John Richardson said on Friday.
"Second Fleet will exercise operational and administrative authorities over assigned ships, aircraft and landing forces on the East Coast and northern Atlantic Ocean," Richardson said.
The command, which will be based in Norfolk, Virginia, will initially have 15 personnel and will eventually grow to over 200 people, officials said. A number of decisions, like who would command Second Fleet and what assets it would include, have not yet been made.
In 2011, the fleet was disbanded for cost-saving and organizational structure reasons.
Since then, however, Russia has become more assertive, flexing its military muscles in conflicts like those in Ukraine and Syria, and tensions between Moscow and Washington have increased.
Earlier this year, the US military said in a new national defense strategy that countering Russia, along with China, would be a priority, the latest sign of shifting priorities after more than a decade and a half of focusing on the fight against Islamist militants.
In presenting the new strategy, which will set priorities for the Pentagon for years to come, Defense Secretary Jim Mattis called China and Russia "revisionist powers" that "seek to create a world consistent with their authoritarian models."
Russia has increased its naval patrols in the Baltic Sea, the North Atlantic and the Arctic, Nato officials say, although the size of its navy is smaller now than during the Cold War era.
Speaking before of a group of American diplomats at the State Department, Pompeo outlined his vision for US foreign policy at a time of "many challenges."
"These times are turbulent. The demands are for strong leadership. It is essential that our team does that, and counter the threats that we face with courage and strength," he said.