-Ad-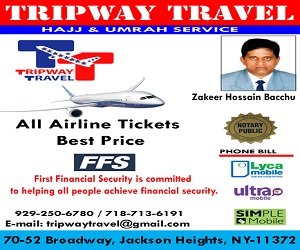 Hindustan Surkhiyan Desk:"We will continue legal battle, but also we must take to the streets for her (Khaleda Zia) release as, from now, the government will deal with the issue though lower courts' judges," Moudud said at a programme in Dhaka.
Hinting of harsher street movement, Moudud said demands for Khaleda Zia's release and next election under a nonparty polls-time government will not be ensured without a movement.
Claiming that the lower courts' judges are solely loyal to the government and they have no any accountability and responsibility to the Supreme Court, Moudud, also a former law minister, said "only legal battle will not be convenient now".
"We have no alternative but to take to the street," he said, calling upon his party men to prepare for a harsher movement after Eid. "The government will not take BNP's demands into its attention unless the party does not go for a movement on the streets."
About Khaleda Zia's implication in two fresh cases, the BNP leader said it is part of the government's "evil trick and conspiracy."
Calling upon all democratic forces to unite, Moudud said:" We will have to forge a collective movement on the streets to restore democracy in the country."