-Ad-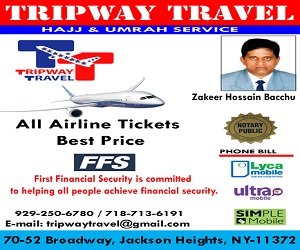 Hindustan Surkhiyan Desk:Prime Minister Sheikh Hasina, her Indian counterpart Narendra Modi and West Bengal Chief Minister Mamata Banerjee will meet at Visva-Bharati in Santiniketan on May 25 at the inauguration of Bangladesh Bhaban.
The following day, Hasina will be conferred an honorary Doctor of Literature degree by Kazi Nazrul University in West Burdwan of West Bengal.
Although there is much speculation about a breakthrough on the long-pending Teesta water sharing issue, diplomats of the two countries see little hope of any headway being made on the matter during Hasina's upcoming tour of India.
They said the three leaders would attend the inaugural ceremony and join the convocation ceremony of Visva-Bharati University. Besides, Hasina and Modi will hold a meeting at the Bangladesh Bhaban.
The Bangladesh PM will be staying in Kolkata for two days, but there is no slot for any meeting between Hasina and Mamata.
"No formal talks have been scheduled between Mamata and Hasina on the Teesta issue," a diplomatic source in New Delhi told The Daily Star yesterday.
As there was no indication of shift in stance on the Teesta issue, fixing a schedule of a formal meeting between Hasina and Mamata would be a futile exercise, said diplomatic sources. The two governments were trying to avoid holding any such meeting as it would create much hype in both the countries.
Signing of the Teesta treaty was postponed during former Indian prime minister Manmohan Singh's visit to Dhaka in September 2011 as Mamata threw a spanner in the works.
According to officials, Hasina and Modi will have a formal meeting at the Bangladesh Bhaban which houses a museum showcasing Rabindranath Tagore's association with Bangladesh, its Liberation War and Indo-Bangla relations. The Bhaban has been built with funds from the Bangladesh government.
On May 26, the Bangladesh PM will leave Kolkata for Asansole to receive an honorary D Litt degree to be conferred on her by Kazi Nazrul University at its third convocation.
Veteran Indian actress Sharmila Tagore would also be honoured with D Litt and renowned physicist SM Yusuf of Bhaba Atomic Research Centre will also be conferred an honorary D.Sc degree at the programme.
Sharmila, however, will not be able to attend the function. Vice-Chancellor Sadhan Chakraborty said the 73-year-old would be handed over a citation, a scroll and a memento on a later date at a place of her convenience, reports The Statesman.
Mamata Banerjee will be present at the programme as the chief guest while West Bengal Governor Keshari Nath Tripathi will address the ceremony as the chancellor.
PM'S PROGRAMME SCHEDULE
As per the draft programme schedule, Hasina will leave Dhaka in the morning of May 25. She will arrive at Netaji Subhas Chandra Bose International Airtport. Indian premier Modi will also reach the airport almost at the same time.
The two leaders will leave Kolkata for Bolpur subdivision in Birbhum by helicopter and will join the convocation of Visva-Bharati in Santiniketan. Later, they will inaugurate the Bangladesh Bhaban and hold a bilateral meeting at the conference room of the bhaban.
After attending the programme, Modi will depart for New Delhi and Hasina will return to Kolkata. She will visit Netaji Bhawan in Kolkata, the ancestral home of Netaji Subhas Chandra Bose, a great patriot of the freedom movement in India.
Netaji Bhawan on Lala Lajpat Rai Sarani, formerly known as Elgin Road in Kolkata, was the childhood residence of Bose.
On the same day, Hasina will attend an iftar party, to be hosted by Bangladesh High Commissioner in New Delhi Syed Moazzem Ali, at Taj Bengal Hotel in Kolkata. Mamata has been invited to attend the iftar. After the programme, the premier is likely to hold a meeting with local businessmen.
On May 26, the PM will travel to Asansole to join the convocation at Kazi Nazrul University. From there, she will go to Jorasanko Thakur Bari, Rabindranath Tagore's ancestral home, which been turned into a museum dedicated to the life and works of the Nobel laureate.
The premier is expected to depart Kolkata for Dhaka at 9:30pm.
Meanwhile, Hasina is also scheduled to fly to Canada on June 6 to attend the G-7 Outreach Meeting at the invitation of Canadian Prime Minister Justin Trudeau.