-Ad-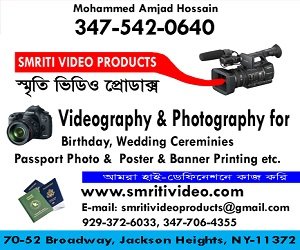 Hindustan Surkhiyan Desk:The Congress party has formed the government in Karnataka against the mandate of the people after stitching an "unholy" alliance with the JD(S), BJP president Amit Shah said on Monday.
Shah, who was addressing the media at party headquarters here, said the mandate in Karnataka was against the Congress and there was "no confusion" about it.
"The Congress and the JD(S) joined hands in Karnataka against the people's mandate. This is what I call an unholy alliance. It was not at all a confused mandate since the BJP fell short of just seven seats," Shah told the media.
The Congress must explain to people of Karnataka why they are celebrating even when most of their ministers lost the election, Shah, in his first presser after Karnataka poll results, asked.
He said the Congress has found a new way of portraying defeat as its victory
"What is there to celebrate when you're seat tally was reduced to 78 from 122. Most of your ministers lost the election, even the chief minister suffered a defeat."
The 53-year-old leader thanked the Kannadigas for making the BJP as the single largest party in assembly elections. "The BJP emerged as the single largest party. We went up to 104 from 40 and our vote share also saw a major increase. I thank the people of Karnataka for supporting us."
Taking a jibe at Congress' alliance partner the JD(S), Shah said the HD Deve Gowda-led party was celebrating even after it could only manage to win 37 seats.
He also claimed that the Congress lawyer lied in the Supreme Court that BJP leader BS Yeddyurappa had sought seven days time from the Governor to prove majority in the House.
"Yeddyurappaji never sought seven days time. I challenge the Congress to produce a proof. The Congress lawyers also lied to the Supreme Court. We staked the claim before the Congress and JD(S)," he said.
Defending the BJP's decision to form the government in Karnataka, Shah said:"If we had not staked claim to form government, it would have been against the mandate of Karnataka people."
"If the Congress and JD(S) would not have held their MLAs hostage, we would have formed the government in Karnataka," he added.
Shah said he is happy that after Karnataka results the Congress now has faith in "constitutional bodies like Supreme Court, Election Commission and they even like EVMs".
Shah also accused the Congress of releasing fake audio tapes to allege horse-trading on the part of the BJP.
"Congress leaders have accepted that the audio tapes released by their party were fake and released to influence their case in the Supreme Court," he said.
Shah was referring to a Karnataka Congress MLA, who termed as "fake" the audio tape released by his party alleging attempts of horse-trading by the BJP ahead of the floor test in the state assembly.