-Ad-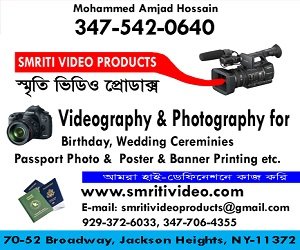 Hindustan Surkhiyan Desk:In fresh controversy over government formation in Karnataka, the Akhil Bharat Hindu Mahasabha (ABHM) on Monday moved the Supreme Court against Governor Vajubhai Vala's decision to invite JD(S) leader Kumaraswamy to form government.
The general secretary of ABHM Munna Kumar Sharma has sought to repeal the decision of appointing JD(S) leader Kumaraswamy as the CM alleging that the alliance that was invited was a "fraud" on the electorate.
The plea states that the alliance was against constitution and was a fraud on the electorate.
"The plea claims that the alliance of JD(S) and Congress was "fraudulent" and "opportunistic".
ABHM has based its allegations on the ground that none of the two political parties have got people's mandate.
The plea states that: "A political party which has no mandate of the people of Karnataka to form popular government, cannot stake claim with support of another political party who has also been voted out of power by the people of Karnataka."
The JD(S) and the Congress came together in a post-poll alliance claiming majority to form government but the government's invite was first sent to BJP which emerged the single largest party in the elections.
After Congress' urgent petition SC ordered a floor test to prove majority.
On May 19, the apex court had ordered live telecast of the crucial floor test in the Karnataka Assembly to ensure "transparency" and later that evening, Chief Minister B S Yeddyurappa had resigned without facing the trust vote on the floor of the House.
Following his resignation, the Congress-JD (S) combine headed by Kumaraswamy was invited to form government. He is slated to take oath as Chief Minister on May 23.
Elections held on May 12 to 222 of the 224 seats had resulted in a hung assembly with the BJP getting 104 seats, the Congress winning 78 and JD(S) 37. Polling in two seats will be held later.
The Congress-JD(S) combine, a post-poll alliance, claimed the support of 117 MLAs, including one from the BSP, and two others.