-Ad-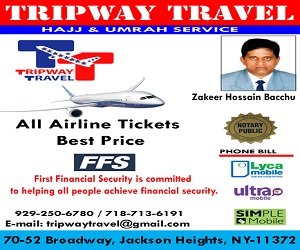 Hindustan Surkhiyan Desk:Sri Lankan Prime Minister Ranil Wickremesinghe on Wednesday said the government was committed to ensuring safety and security of places of worship in both rural and urban areas of the country.
He also called for developing Buddhist temples and protecting them from anti-social elements, Colombo Page reported.
"We need to protect temples in the city as well as village temples. All these temples should be developed and taken forward. The city's temples and the village's temple should never be allowed to deteriorate. Our government will not allow that," Wickremesinghe said.
"The government is also engaged in the development of temples. Temples in Sri Lanka with a majority of Sinhala Buddhists must be protected. Therefore, we must facilitate religious sites to develop our spiritual aspect and the temples providing the spiritual knowledge must be developed," he added.
Wickremesinghe recalled that when Sri Lanka was under Portuguese rule in the early 16th century, all temples in the country were destroyed and it took over hundreds of years to rebuild them.
"Therefore, protecting temples and holding monk's ordination ceremonies at present should be considered as a government priority. it is the responsibility of the government to uplift the religious sites," he further said.
It is pertinent to know that Sinhalese Buddhists make up 74.9 percent of Sri Lanka's population. Both Sri Lankan and Indian Tamils, form the largest minority group at 11.1 per cent of the population, according to the 2012 census. (ANI)
This story has not been edited. It has been published as provided by ANI