-Ad-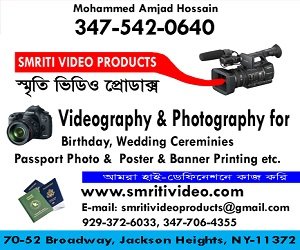 Hindustan Surkhiyan Desk:Former Karnataka CM BS Yeddyurappa taunted state Congress leader DK Shivakumar by calling him "an aspirant for the chief minister's chair."
The BJP leader took a swipe at the Congressman after the latter took umbrage over 'resort politics'.
Yesterday, Karnataka Deputy Chief Minister G Parameshwara said the Congress-JD(S) coalition was yet to discuss modalities about Kumaraswamy continuing as Chief Minister for a full five year term. This gave rise to speculations on Congress-JDS making someone else the chief minister in the future.
While taking on @hd_kumaraswamy, BS Yeddyurappa (@BSYBJP) takes a dig on @DKShivakumar over resort politics. DKS takes offence, Yeddyurappa says "Calm down… Calm down… I know you are also an aspirant of CM chair." @abpnewstv #KarnatakaFloorTest

— Pinky Rajpurohit (@Madrassan) May 25, 2018
Shivakumar was instrumental in keeping the flock of Congress MLAs together before the crucial floor test last Saturday where Yeddyurappa had to prove majority. The BJP was unable to procure the required numbers following which the two-day old government collapsed.
Among the party circles, there is a growing demand that Shivakumar be made party chief in the state.  There were reports also of him being miffed as he was overlooked for the post of deputy chief minister.
The three-day old Kumaraswamy government in Karnataka today won the vote of confidence in the Legislative Assembly amid a walkout by the BJP MLAs. 117 MLAs votes in his favour.
The BJP MLAs walked out of the assembly before the trust vote was taken.
While concluding his speech, Yeddyurappa gave Kumaraswamy time till Monday to waive off farmers' loans or else he threatened of launching a state wide protest.
After BS Yeddyurappa finishes his speech in the Karnataka assembly, BJP stages walkout, Boycotts #FloorTest. He gives CM @hd_kumaraswamy time till Monday to waive off Farmers' loans, else there'll be a state wide protest. @abpnewstv #KarnatakaFloorTest

— Pinky Rajpurohit (@Madrassan) May 25, 2018