-Ad-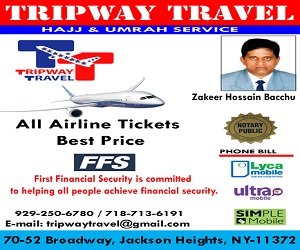 Hindustan Surkhiyan Desk:Campaigning by political parties for Kairana by-poll is simmering by the day. The crucial election is to be held on Monday and parties are hoping people will come out of their houses despite the unwavering heat in the region.
BJP candidate Mriganka Singh is battling against Rashtriya Lok Dal nominee Tabassum Hasan here. Interestingly, Hasan is being backed by Congress, Samajwadi Party, Bahujan Samaj Party, Lok Dal, Aam Aadmi Party and Nishad Party. The objective is out rightly clear to outmuscle the BJP candidate whose father Hukum Singh's death led to the by-election.
Amidst all the lobbying, a Muslim clear has urged people to vote for Tabassum. His contention is that the entire country is fed up of BJP and the citizens can't benefit anything out of the saffron party.
Jamiat Ulama-i-Hind's Maulana Haseeb says it's commendable to witness the united opposition parties taking on the BJP. "Though it was the month of Ramzan and mercury is rising, Muslims should come out in large numbers and ensure that they vote," he appealed.
"Hukum Singh was a staunch Congressman but to continue in politics one has to switch sides. Mriganka Singh should be looked as a BJP candidate and not as Hukum's daughter. All should vote for Tabassum," Haseeb further said.
Kairana's politics has mostly been centred on the families of Hukum, who has won Assembly elections several times. In June 2016, he issued two lists of 409 Hindu families, claiming they had migrated from Shamli out of fear of criminals from "a particular community".