-Ad-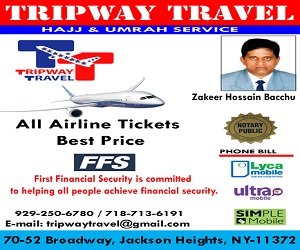 Hindustan Surkhiyan Desk:Twelve men, who according to law enforcers were suspected drug dealers, got killed in what officers said were gunfights early yesterday.
Including the 12, at least 96 people have been killed in "gunfights" in the last 14 days amid the countrywide anti-narcotics drive.
Law enforcers gave strikingly similar accounts of how eight of the 12 suspects were shot during exchanges of fire in six districts early yesterday. Two each were killed in Comilla and Pirojpur and one each in Dhaka, Natore, Pabna and Chandpur.
Police said the rest were killed in separate gunfights among gangs of drug traffickers in Satkhira, Jhenidah and Munshiganj.
Police officers claimed to have seized hauls of Phensedyl bottles, hemp, yaba pills, firearms, bullets, and a few crude bombs from the crime scenes.
Rab started the crackdown on May 4 while police launched its drive from the first day of Ramadan.
Noted human rights activists and organisations have been highly critical of the drives, saying that drug dealers and users are being killed by law enforcers and the crackdown lacks transparency.
In the capital's Chalantika slum in Mirpur, suspected drug-dealer Nazrul Islam alias Naju Sarder was killed in a "gunfight" with detectives during a raid around 2:30am, police said, adding that he was accused in 22 cases.
According to DMP News portal, a pistol, two bullets, a magazine and 5000 yaba pills were found at the scene.
In Comilla, police said suspected drug dealers Enamul Haque Dolon and Nurul islam Nuru were killed in separate raids as "gunfights" ensued between armed gangs and policemen.
Police said Dolon was shot in Debidwer upazila and Nuru in Comilla city.
Mizanur Rahman, officer-in-charge of Debidwer Police Station, said three policemen were wounded during the incident in Debidwer. He added that Dolon was accused in 13 criminal cases.
At least 10 individuals, who according to law enforcers were drug dealers, have got killed in the district so far.
Police in Pirojpur said suspected drug dealers Wahiduzzaman, 40, and Mizanur Rahman, 38, were killed in "gunfights" during separate raids in Pirojpur sadar and Mathbaria upazila.
GM Abul Kalam Azad, additional superintendent of police in Pirojpur, told reporters that Wahiduzzaman was arrested on Sunday afternoon. Taking him along, detectives raided Kobortokhali village around 1:00am to seize drugs haul.
As Wahiduzzaman's cohorts tried to snatch him from police custody, a gunfight ensued and he was shot, the ASP said, adding that he was accused in eight cases.
In a raid in Mathbaria upazila of the district, Mizanur was killed in what police said was a gunfight between law enforcers and drug dealers.
Officers said six policemen were injured in the two incidents.
In Satkhira, police claimed to have found bullet-riddled bodies of Khalilur Rahman, 40, and Emdadul Karigar, 45, in Agunpur area around 6:30am.
Maruf Ahmed, OC of Satkhira Sadar Police Station, claimed the duo was killed during a shootout among rival gangs of drug traffickers.
He added that Khalilur and Emdadul were among the top drug dealers listed by Satkhira police.
Police officers in Munshiganj and Jhenidah also gave similar accounts of how suspected drug dealers Sumon Biswas alias Kana Sumon, 36, and Farid Hossain, 25, were killed in "gunfights" with armed gangs.
In Natore's Singra upazila, Rab said suspected drug dealer Abdul Khaleque, 45, was killed in a "shootout" with members of the elite force.
Assistant Superintendent of Rab-5 Azman Khan said officers seized a revolver, two bullets and 853 yaba pills from the scene, adding that Khaleque was accused in 20 cases.
In Pabna and Chandpur's Faridganj upazila, suspected drug dealers Ejjat Ali, 30, Abu Sayeed Badsha alias Lal Badsha, 45, were killed in "gunfights" with policemen during raids, reports our Pabna correspondent and UNB.