-Ad-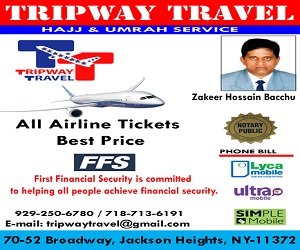 Hindustan Surkhiyan Desk:♦ US, N Korean officials to meet  in Korea, Singapore
♦ S Korea's Moon says more informal meetings can boost relations
♦ Analysts welcome working-level talks as positive sign
South Korea's President Moon Jae-in yesterday said there could be more impromptu talks and summits with North Korea's Kim Jong Un, as US officials prepare for a historic meeting between President Donald Trump and Kim.
Meanwhile, President Donald Trump, days after scrapping the summit, suggested that the talks' success could help the North realize its "brilliant potential.
"I truly believe North Korea has brilliant potential and will be a great economic and financial Nation one day," Trump said on Twitter.
"Kim Jong Un agrees with me on this. It will happen!," the president said, confirming that a US team "has arrived in North Korea to make arrangements for the summit".
Moon and Kim Jong Un held a surprise meeting on Saturday at the border village of Panmunjom, during which they agreed that a North Korea-US summit must be held.
"What's more important than anything from the latest inter-Korean summit was that the leaders easily got in contact, easily made an appointment and easily met to discuss urgent matters, without complicated procedures and formalities, just like a casual meeting," Moon told a meeting with senior secretaries.
Trump last week pulled out of the meeting with Kim, planned for June 12 in Singapore, before announcing he had reconsidered and American and North Korean officials were meeting to work out details.
On Sunday, the US State Department said US and North Korean officials had met at Panmunjom, a village in the Demilitarized Zone (DMZ) that runs along the heavily armed border between North and South Korea.
A "pre-advance" team of US officials was also travelling to Singapore to meet with North Koreans there, the White House said.
A US official told Reuters that Sung Kim, the former US ambassador to South Korea, was leading the American delegation to meet North Korean officials at the border.
"It's a good thing to have him onboard," said a former senior South Korean official who worked with Sung Kim in past. "He's capable, level-headed, cautious, and has solid grasp of the issues and knows North Koreans well. But at the same time he has healthy scepticism."
Pentagon official Randall Schriver was also part of the US team, the US official said. The Washington Post first reported the team met with Choe Son Hui, the North Korean vice foreign minister. The US delegation also included Allison Hooker, the Korea expert on the White House National Security Council.
After weeks of political posturing by both Trump and Kim, analysts welcomed the news the United States had dispatched a team of seasoned negotiators to hold several days of preparatory talks with the North Koreans.
"Sending such an experienced and professional team signals that the Trump administration is getting serious about the specifics of an agreement," said former US deputy assistant secretary of defence for East Asia, Abraham Denmark. "It's also an implicit acknowledgment that running this negotiation out of the Oval Office has not worked, and that lower-level officials are needed to work out the details before a summit can take place."