-Ad-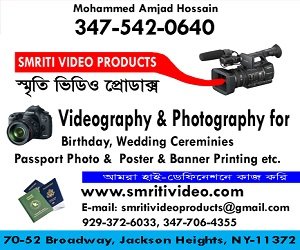 Hindustan Surkhiyan Desk:Sharad Yadav, mentor of the newly-formed Loktantrik Janata Dal, said today the recent bypoll results showed that the country was "restless" and "yearning" for change.
The former Janata Dal (United) president also met ailing Rashtriya Janata Dal (RJD) leader Lalu Prasad Yadav, who is undergoing treatment at the Asian Heart Institute here. The two leaders were together for over an hour. The former Bihar chief minister, who was granted a 42-day bail on May 16 on medical grounds, had arrived here a fortnight ago to get treated for heart-related problems.
Sharad said the people were fed up of the Bharatiya Janata Party-led Union government. "The recent bypoll results show that the writing is on the wall for the BJP. The country is restless and yearning for change," he told media.
"Opposition parties are trying to find a common ground to come together to fight the BJP. I am confident that the efforts of Opposition unity will succeed," he added.
Sharad is here regarding the biennial polls for the Mumbai Teachers and Mumbai Graduates legislative council constituencies, scheduled for June 25, which the LJD is contesting.
He was disqualified from the Rajya Sabha last December after the JDU, of which he was a part at that time, contended that he had "voluntarily given up" his membership by defying the party's directives and attending events of Opposition parties.
Sharad had joined hands with the Opposition after JDU president and Bihar Chief Minister Nitish Kumar dumped the Grand Alliance and tied up with the BJP to from the government in the state.