-Ad-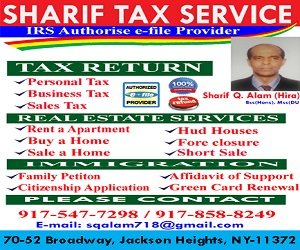 Hindustan Surkhiyan Desk:Finance minister AMA Muhith has given an outline of Universal Pension Scheme  and hoped that preparatory work for  its implementation may start from next year.
"We have a plan to introduce this system in at least several specific areas on pilot basis", Muhith told at Parliament in his budget speech yesterday.
He said, introduction of universal pension scheme calls for fundamental structural reforms which will take time and entail huge cost.
It is necessary to work out appropriate policy-strategy and action plan and put in place technical capacity to bring about equity and consistency between the pension awarded to the public sector employees and the working population engaged in private sector both at formal and non-formal outfits, the finance minister said.
The concerned stake-holders expressed cautious reaction to the government plan.
"I am not fully aware of the concept of the private sector pension scheme. I have to know about it in details. However, if it increases the cost of doing business, it would be difficult to bear by the companies now," said Abul Kasem, president of Dhaka Chamber of Commerce and Industry.
Siddiqur Rahman, president of Bangladesh Garment Manufacturers and Exporters Association, said, "Launching of the private sector pension scheme is the decision of the government. We [garment makers and exporters] are not ready yet. The scheme may be launched in future".
Muhith said, the government wants to introduce a universal pension scheme for all working population engaged in private sector both formal and nonformal.
Under the proposed arrangement, an employee will subscribe a specific amount to the pension fund having registered his name in the government administered pension scheme. Where applicable, the appointing authority will also deposit a specific amount into the employee's pension account, Muhith said.
Following its earlier commitment, in the case of ultra-poor workers, the government will deposit a specific amount into the pension fund. The fund thus constituted will be invested and the income generated  therefrom will be accumulated here, he said.