-Ad-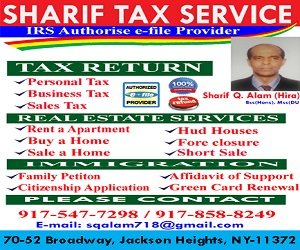 Hindustan Surkhiyan Desk:Three more suspected drug peddlers were killed in "gunfights" in Thakurgaon, Dinajpur and Rangpur districts early today amid the ongoing nationwide anti-narcotics drive.
Of the deceased, one each was killed in separate "gunfights" with police in Thakurgaon and Rangpur while another was killed in a reported gun battle between two groups of alleged drug peddlers in Dinajpur, police claimed.
With this, at least 142 alleged drug peddlers were killed in so-called "gunfights" in the last 24 days after the ongoing anti-narcotics drive began across the country on May 4.
In Thakurgaon, alleged drug peddler Shamim Hossain, 42, son of late Abdus Sattar of Bhabanandapur village, was killed in a reported gunfight with police in Ranishankoil upazila of the district early today.
Shamim was an accused in 11 different cases including drug trading, our Thakurgaon correspondent reports quoting Abdul Mannan, officer-in-charge of Ranishankoil Police Station.
On information that a group of traders were taking preparation to deal drugs on Bhradreswari-Jagdal road in Bhradreswari village of the upazila, police conducted a drive there around 1:30am, said Abdul Mannan, officer-in-charge of Ranishankoil Police Station.
Sensing presence of police, the drug peddlers opened fire. The law enforcers then retaliated, triggering the "gunfight". Shamim was hit by bullets while others fled the scene.
Police took Shamim to Thakurgaon Sadar Hospital where doctors declared him dead, the OC said.
Two policemen also sustained injuries in the gun battle and were later treated at the hospital, OC Mannan said, adding that 340 pieces of yaba tablets and two sharp weapons were recovered from the spot.
Victim's family members could not be contacted immediately.
In Rangpur, a suspected drug peddler, Abu Musa, 26, alias Bishkalai, son of Abdul Kuddus, was killed in a "gunfight" with police in Rangpur city around 2.00am, our Dinajpur correspondent reports quoting police.
The gunfight took place when a police team of Rangpur Sadar Police Station, on information, conducted a raid in Kukrulful area of the city to recover drugs and a group of drug peddlers attacked the law enforcers, said Saiful Islam, additional superintendent of police (ASP) in Rangpur.
Police recovered a pistol, 177 pieces yaba pills, 52 bottles Phensedyl from the spot.
In Dinajpur, an alleged drug peddler was killed in a "gun battle" between two groups of "drug dealers" in Sadar upazila around 3.00am.
Police are yet to get details of the slain drug peddler, said Redwanur Rahim, officer-in-charge of Dinajpur Sadar Police Station.
On information of the gunfight, police recovered the body and sent it to M Abdur Rahim Medical College Hospital for autopsy, said the OC.
Police recovered 100 bottles of Phensidyl, a shooter gun and sharp weapons from the spot.
The elite force Rapid Action Battalion (Rab) began an anti-narcotics drive on May 4 while the police launched a nationwide special crackdown on drug dealers on May 18.