-Ad-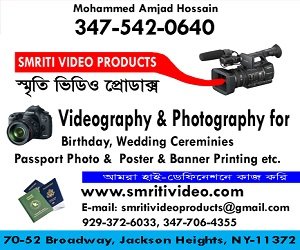 Hindustan Surkhiyan Desk:BNP Chairperson Khaleda Zia suffered a "mild stroke" in jail on June 5, her personal physicians claimed after meeting with her at the Old Central Jail in Dhaka this afternoon.
"Khaleda Zia suddenly fell on the floor on June 5 and she could not recall the memories of the incident. It seems that she has suffered a mild stroke," Prof of Medicine SM Siddque, who was among the doctors' team, told the reports.
A four-member team of doctors — Prof of Medicine FM Siddque, Eye Specialist Prof MA Quddus, Prof of Neuro-Medicine Syed Wahidur Rahman and Cardiologist Mohammad Al Mamun — met Khaled Zia in the jail on Nazimuddin Road and inspected her health condition around 4:10pm.
After inspecting her health condition, the doctors also recommended the concerned authority to shift Khaleda Zia to a specialised hospital for necessary tests.
FM Siddque also handed over a four-page report to the jail authority to ensure treatment facilities to the BNP chairperson.