-Ad-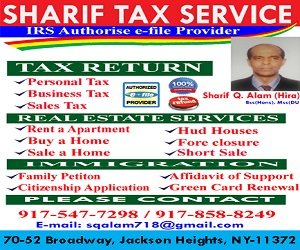 Hindustan Surkhiyan Desk:United States President Donald Trump said Canadian Prime Minister Justin Trudeau is dishonest and weak for criticising his newly-imposed tariffs on steel and aluminum.
"PM Justin Trudeau of Canada acted so meek and mild during our @G7 meetings only to give a news conference after I left saying that, "US Tariffs were kind of insulting" and he "will not be pushed around." Very dishonest & weak. Our Tariffs are in response to his of 270% on dairy!," Trump tweeted.
On May 31, the US announced to impose 25 and 10 percent tariffs on steel and aluminum respectively on three of its biggest trading partners – Canada, Mexico and the European Union (EU).
On June 2, the Canadian Prime Minister Justin Trudeau dubbed the trade tariffs 'insulting and unacceptable' and announced that the country would impose its own tariffs on US' goods in retaliation.
Trump had earlier hit back at the Canadian Prime Minister and said that Canada charges the US up to 300 percent on dairy.
"Prime Minister Trudeau is being so indignant, bringing up the relationship that the U.S. and Canada had over the many years and all sorts of other things…but he doesn't bring up the fact that they charge us up to 300 percent on dairy – hurting our Farmers, killing our Agriculture!," Trump tweeted. (ANI)
This story has not been edited. It has been published as provided by ANI