-Ad-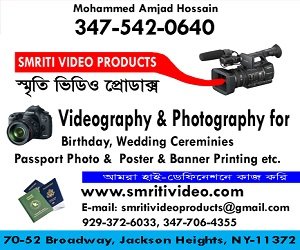 Hindustan Surkhiyan Desk:As the tug of war between the Delhi's AAP dispensation and the Lieutenant Governor refused to die down, Congress President Rahul Gandhi on Monday hit out at Prime Minister Narendra for turning a blind eye to "anarchy" sitution prevailing in the national capital.
"Delhi CM, sitting in Dharna at LG office. BJP sitting in Dharna at CM residence. Delhi bureaucrats addressing press conferences. PM turns a blind eye to the anarchy; rather nudges chaos & disorder," Gandhi said in a tweet.
Terming the ongoing impasse between the AAP and L-G Anil Bijal as a "drama", Rahul said it is the people of Delhi who are being victimised.
"People of Delhi are the victims, as this drama plays out," he said.
Delhi Chief Minister Arvind Kejriwal on Monday continued his sit-in protest at the Raj Nivas here, urging Prime Minister Narendra Modi to "give a green signal" to the IAS officers to end their strike.
The BJP on Monday continued its counter-protest against Kejriwal's stir.
Meanwhile, the Delhi High Court on Monday asked the AAP government who had authorised the sit-in led by Arvind Kejriwal at the lieutenant governor's office and observed that strikes or dharnas are held outside and not inside someone's workplace or residence.
The observation by a bench of Justices A K Chawla and Navin Chawla came while hearing two petitions, one against Kejriwal's protest and another against the alleged strike by IAS officers of the Delhi administration.
"Who authorised the strike/dharna (sit-in by Kejriwal)? You are sitting inside the LG's office. If it's a strike, it has to be outside the office. You cannot hold a strike inside someone's office or residence," the court said.
Kejriwal and his ministers have been staging a sit-in at the LG's office since June 11 evening to press for their demands, including a direction to IAS officers to end their "strike" and action against those who have struck work.
According to the AAP government, the IAS officers have been on "strike" and boycotting meetings with ministers since the alleged assault on the chief secretary by some of AAP MLAs at the CM's residence on the intervening night of February 19-20.
However, officers have maintained that no officer is on "strike" and no work has been affected.
(With inputs from agecies)