-Ad-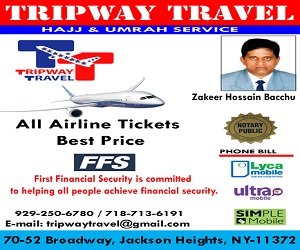 Hindustan Surkhiyan Desk:West Bengal Chief Minister and Trinamool Congress president Mamata Banerjee on Thursday dubbed the BJP as a "militant organisation" engaged in dividing people along religious lines.
Banerjee, who has been at the loggerheads with the Centre in recent past, also dared the BJP to attack her party.
"We are not a militant organisation like the BJP. They are arrogant and intolerant. They are religiously biased. They don't like Muslims, Christians, Sikhs – they are even differentiating between the upper caste and the lower caste Hindus," PTI quoted Banerjee as saying.
"They are threatening to carry out encounters. Just because they are in power in Delhi, they are talking about hurling bombs. I dare them to come and touch us. We will show them their place," she added.
She also alleged that the BJP is manipulating EVMs to increase its vote share.
"This government (at the Centre) manipulates EVM machine. Every machine will have to be monitored," she said.
Mamata's statement came at a time when the BJP has accused her party TMC of creating an atmosphere of "fear" for its workers in West Bengal and tensions between the two parties are escalating in the state.
On June 2, body of a BJP worker, Dulal Kumar, was found hanging from a pole in Balarampur area of Purulia district. Similarly, on May 30, body of another BJP activist Trilochan Mahato was found hanging from a tree in the same district. This was followed by the deaths of at least two TMC workers.
A known critic of the saffron party, Banerjee has been at the forefront in the opposition's bid to form a united front against the Prime Minister Narendra Modi-led NDA for 2019 Lok Sabha elections.