-Ad-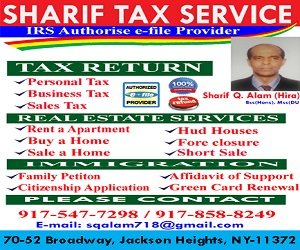 Hindustan Surkhiyan Desk:Congress party on Monday shared a 40-year-old photograph of the former Prime Minister Indira Gandhi its Twitter handle on the account of the 43rd anniversary of the Emergency that was imposed in 1975. The party shared the photo of the leader by saying that she had already apologised three years after the imposition of the Emergency in the country and admitted her mistake while addressing a public rally. The post said that it takes courage to acknowledge one's mistakes and learn from it. The party on Twitter captioned the photo as, "It takes a great leader courage and humility to acknowledge one's mistakes and learn from them."
According to the photo, the former PM had apologised for her decision to the masses while addressing a public rally in Maharashtra on January 24, 1978. It said, "January 24, 1978, Forty Years Ago: Indira's Apology. Addressing a large public meeting in Yavatmal (Maharashtra), Mrs Gandhi said even if others, who were responsible for the mistakes and excesses were not willing to own up, she would own the responsibility for those mistakes as well."
It takes a great leader courage and humility to acknowledge one's mistakes and learn from them. pic.twitter.com/agkcYOBFci

— Congress (@INCIndia) June 25, 2018
Indira Gandhi had imposed Emergency on June 25, 1975, on account of international disturbances. This suspended key fundamental rights guaranteed under the Constitution to every citizen. According to report, on the midnight of June 25-26, 1975 several prominent political leaders of the opposition parties were also arrested.
While on Tuesday, Bharatiya Janata Party (BJP) decided to observe a "black day" to mark the 43rd anniversary of 1975 Emergency imposed by then PM. Prime Minister Narendra Modi addressed an event in Mumbai and said his party is observing a 'black day' to not just criticise the Congress but also to make today's youth aware of what had happened then. He said that the youth today do not have an idea of what happened during Emergency and added by saying that the today's generation will not know that how living without freedom can be.
He also attacked the Congress party and said that the party oversaw the darkest day in India's democracy and it committed the sin of Emergency. They used the Constitution for a family, PM added.