-Ad-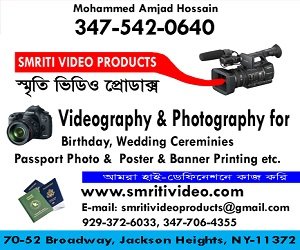 Hindustan Surkhiyan Desk:United States President Donald Trump on Monday launched a scathing attack against the Red Hen restaurant in Virginia which recently refused to serve White House press secretary Sarah Huckabee Sanders.
Taking to his Twitter account, Trump said that the restaurant should be rather "cleaning its filthy canopies, doors and windows" than "refusing to serve a fine person" like Sanders.
"The Red Hen Restaurant should focus more on cleaning its filthy canopies, doors and windows (badly needs a paint job) rather than refusing to serve a fine person like Sarah Huckabee Sanders. I always had a rule, if a restaurant is dirty on the outside, it is dirty on the inside!" Trump tweeted.
On Friday, the restaurant refused to serve Sanders because "she works for Trump."
Sanders claimed that the owner of Red Hen restaurant in Lexington kicked her out.
Sanders, after being served for a total of two minutes was kicked out by the owner along with seven of her other family members, Fox News quoted a waiter as saying.
Sanders took to Twitter to confirm the news, saying people should be treated with respect.
"Last night I was told by the owner of Red Hen in Lexington, VA to leave because I work for @POTUS and I politely left. Her actions say far more about her than about me. I always do my best to treat people, including those I disagree with, respectfully and will continue to do so," Sanders tweeted.
Former Governor of Arkansas and Sander's father Mike Huckabee backed her by calling the restaurant's action biased.
"Bigotry. On the menu at Red Hen Restaurant in Lexington VA. Or you can ask for the "Hate Plate". And appetizers are "small plates for small minds," Huckabee tweeted. (ANI)
This story has not been edited. It has been published as provided by ANI