-Ad-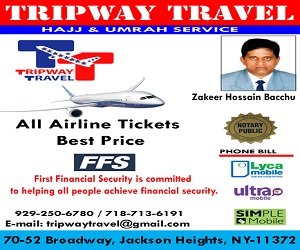 Hindustan Surkhiyan Desk:New presidential system will give Erdogan autocratic  powers and could keep him  in office for another decade Erdogan will gain complete  immunity from prosecution With more than 90 percent of the votes counted Sunday night, one could predict with a great deal of certainty that Recep Tayyip Erdogan will be Turkey's president until 2022 without having to contend in a second round. Judging by the distribution of the votes, Erdogan has preserved his power bases, though Turkey continues to be divided between his supporters and opponents.
If there aren't any exceptional developments, like wholesale forgeries that will need clarification in court or require new elections in some of the districts, Turkey will turn into an autocratic state under the rule of a president who doesn't recognize any limits to political power.
His authority under the constitutional amendments approved by the referendum in April 2017 and which he could implement from now on would give him unprecedented influence for another decade: He could appoint a government (the post of prime minister would be abolished), dissolve parliament with almost no restrictions, intervene in the policy of the central bank, and choose the MPs from his party, since for the first time the president can also be a party member and certainly head of the party, a role that gives him unlimited powers to manage his parliamentary bloc. Erdogan will gain almost complete immunity from prosecution and under the amended constitution it will be almost impossible to impeach him for any reason, reported Haaretz online.
His opponents' hopes that at least in parliament they would be able to challenge the ruling party could also dissipate in the light of the data (not yet final) received last night. According to these numbers, the Erdogan's Justice and Development Party is about five percentage points weaker than in the June 2015 elections (44 percent versus 49.5 percent), but it is still too early to assess how many seats it will hold.
According to the complex system of allocating votes, the surpluses that will accumulate from all the parties that did not exceed the high electoral threshold (10 percent) play a large role in the number of seats the ruling party ultimately gets; in theory it could win a majority of the seats even if it doesn't get 50 percent of the vote. In the 2015 elections, for example, it received 317 out of 550 seats although it received less than half the vote.
Such a result would allow Erdogan to form a new government without the need for partners, but even if he does not win a majority in parliament, he can lead it as he wishes because before the elections he formed an alliance with the Nationalist Movement Party headed by Devlet Bahceli. Together, the two parties could create a bloc of 56 percent that could yield considerably more seats than their votes ostensibly justify.
The Republican People's Party, the largest opposition party, was also weakened in the elections, with the preliminary figures showing a 3 percentage point drop from the 2015 election. But its big accomplishment was the support garnered by its presidential candidate, Muharrem Ince, who got more than 30 percent of the vote. This is an important personal victory; even if it does not give him the chance to run for president against Erdogan in the current elections, it makes Ince a weighty competitor for 2022. The support he drew in a relatively short period of time may indicate that the public no longer accepts the sweeping view that Erdogan has no competitor.
If Ince succeeds in rehabilitating the image of his party and manages to persuade the public and especially the younger generation that it is not a party of old elites; if he allows new blood to join and perhaps unites with other small parties whose campaigns this time eroded support for his party, he might even manage to win control of the parliament elected in another four years.