-Ad-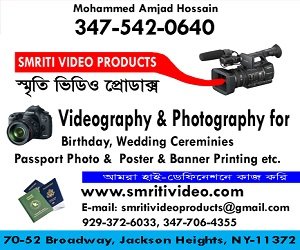 Hindustan Surkhiyan Desk:BNP has inflicted insults on the people of Gazipur by rejecting the Gazipur City Corporation (GCC) elections, Awami League General Secretary Obaidul Quader said today.
Strongly condemning it the AL general secretary said, "The polls have been held in a free and fair manner, whereas terming the election a fiesta of vote rigging, they (BNP) have inflicted severe insults to the rights of Gazipur people and democratic convention,"
Quader also the road, transport and bridges minister, came up with the reaction at a press conference organised at the party president's Dhanmondi political office in Dhaka.
Earlier in the day, BNP Secretary General Mirza Fakhrul Islam Alamgir rejected the Gazipur city polls and demanded a re-election bringing allegations of irregularities.
Replying to a query on Fakhrul's reaction, Quader said, "Ask them to make complaints to foreigners; their complaints were neither accepted by the people of Gazipur nor by the Bangladeshis."
Through the GCC polls, the people of Bangladesh have again proven that the days of negative politics are over, he also said.