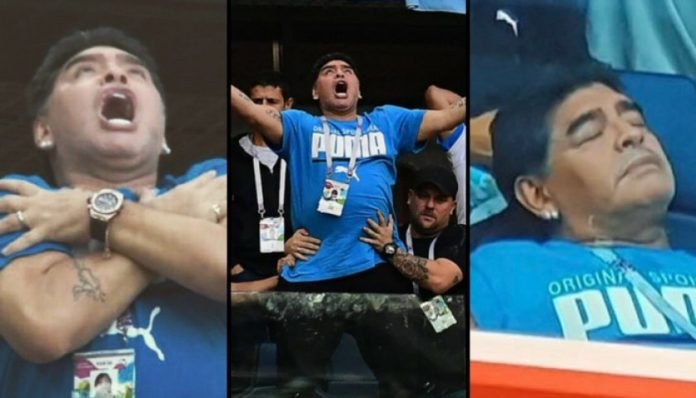 -Ad-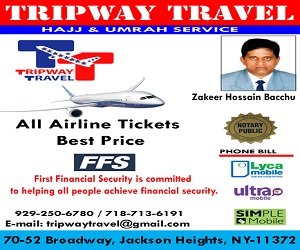 Hindustan Surkhiyan Desk:Diego Maradona, the Argentine Football legend, probably was the happiest person on this planet after his nation entered the pre-quarters following 2-1 victory over Nigeria in the ongoing FIFA World Cup 2018 on Tuesday.
The moment Argentina skipper, Lionel Messi scored the first goal during the 15th minute, the entire stadium echoed with the hooting sound. While the players were busy celebrating their first success on the field, Maradona had his own way to make that moment memorable.
It's still difficult to guess what he actually did. Was it 'Wakanda Forever' pose? Well, only Diego knows.
This was just the beginning. The legendary former footballer was probably in a different zone altogether. After giving those mysterious gestures, he couldn't hold himself and grooved at the VIP arena, where he was enjoying the game from.
By the time, Argentina ultimately beat Nigera 2-1, Maradona seems to have reached the cloud 9 of his celebrations. After the conclusion of the game, his health conditions deteriorated and was taken inside the box where he received medical attention.
Hour's later the 1986 World Cup hero confirmed that he is fine. Maradona took to his Instagram to announce the development in his health conditions.