-Ad-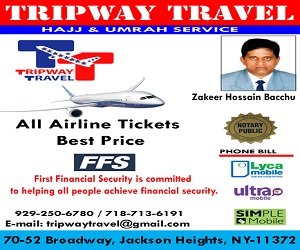 Hindustan Surkhiyan Desk:Social media has flooded with reactions after an International survey listed India as the 'most dangerous country' for women. The Thomson Reuters Foundation, after a survey of about 550 experts on women's issues, has ranked India at the top, followed by war-torn Afghanistan and Syria, due to the high risk of sexual violence.
Now, the social media has dug out at an old tweet by Prime Minister Narendra Modi from 2013, where he mentioned that 'India has been ranked as the 4th most dangerous country for women,' questioning 'when she will feel safe and symbol of positivity?'
Reacting to PM Modi's jibe at the government, people are now pointing fingers BJP, stating 'the situation has gone worse, 4 years after Modi rule in the country'.
Reacting on the report, one of the Twitter user Sanjeevni said, "Thank you Modiji… We are No.1 now. Yeahhhhhhhh!!!!!!"
Another Twitter account named RafeleSacmAnugrah said, "Sir, thanks to you and your illustrious party members and their offsprings, we've reached the top of this list in just 4 years".
BabajiRinge another user said, "In 2013 ruling party was Congress that time India is 4th most dangerous country for women in World. In 2018 now rulling party is BJP India is 1st most dangerous country for women in World. @narendramodi ji Good job keep it up".
How was the poll conducted? 
The poll was conducted online, by phone and in person between March 26 and May 4 with an even spread across Europe, Africa, the Americas, South East Asia, South Asia and the Pacific.
The poll was a repeat of a survey in 2011 in which Afghanistan, Democratic Republic of Congo, Pakistan, India, and Somalia were named as the most dangerous countries for women.
The survey asked respondents which five of the 193 UN member states they thought were most dangerous for women and which country was worst in terms of healthcare, economic resources, cultural or traditional practices, sexual violence and harassment, non-sexual violence and human trafficking.
Respondents also ranked India the most dangerous country for women in terms of human trafficking, including sex slavery and domestic servitude, and for customary practices such as forced marriage, stoning and female infanticide, the foundation said in a statement.